Rhode Island will feel impact of federal government shutdown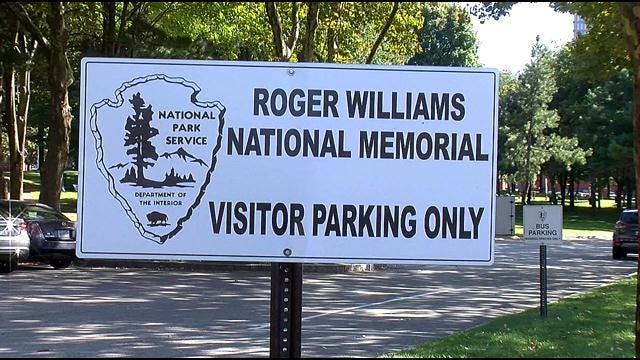 By ABC6 Chief Political Reporter Mark Curtis
The "open" flag at the Roger Williams National Memorial won't be flying if all national parks close.
Other government offices will stay open. But employees deemed non–essential will not work
Senator Sheldon Whitehouse says 7 thousand federal workers in Rhode Island will be furloughed.
"So it takes a lot of liquidity out of the economy. And it takes a lot of money out of the economy. And I think people who aren't even directly affected by it, will see it in economic slowdown," said Senator Whitehouse (D-RI).
One place that will not be closed here is the "Head Start" program for kids.
Every state is on a different funding schedule and Rhode Island has Head Start money until April.
"We will be open. Our Head Start program will be open. Our classrooms will be open, and we will be operating tomorrow October 1st regardless of a federal shutdown or not," said David Caprio, CEO of "Children's Family" in Providence.
The budget battle is about whether Congress should fund the health care reform law, signed by president Obama.
ABC6 Chief Political Reporter Mark Curtis said, "In a bit of irony – even if the government does shut down – people will still be able to go online and sign up for Obama Care."
But with the overall cost of that program uncertain, many Republicans say shut down the government.
"So, let's do it. Let's prove a point. Let's stall Obama Care for another year, so we can actually figure this all out, because that's what it is all about," said State Rep. Doreen Costa (R-RI).
But if the government does shut down, mail will still be delivered.
And you can still fly out of T.F. Green Airport, although getting a passport to travel outside the country, won't be possible.