Rhode Islanders adjusting to life at home
Some working from home to find a job, others beginning online learning.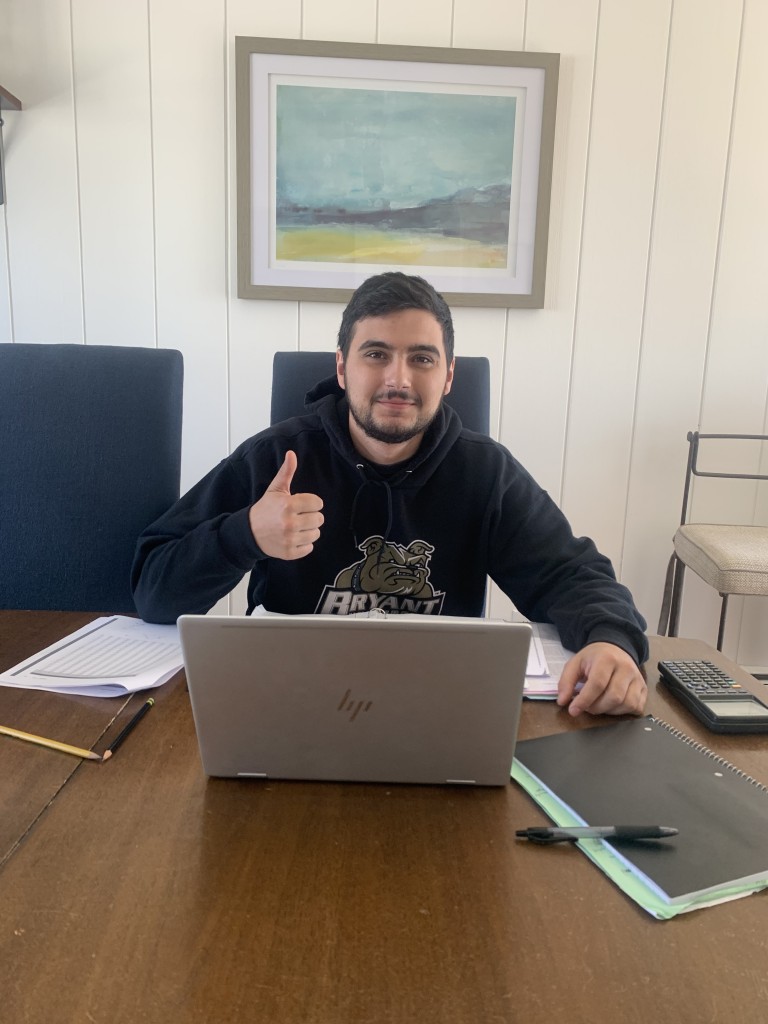 PROVIDENCE, R.I. (WLNE) – People across the country are getting cabin fever moving their lives indoors to help stop the spread of COVID–19.
"I'm stuck at home, and I'm looking, but the job market is going through some concerns with the coronavirus," said Brian Chevalier of Coventry.
Chevalier was supposed to start a new job on Monday but unfortunately got a call from the new company while he was on his way there.
"Due to coronavirus we'll be putting a temporary freeze on all hiring and don't come in today," recalled Chevalier.
Now, hunkering down inside he's working from home trying to find anyone that is hiring in the meantime so he can continue to pay his bills and not have to file for unemployment.
"Ultimately, you got to pay bills, you got to pay to eat, and this is tough," he said.
On the flip side, Bryant University student Devlin Andrews is halfway through his first week of online learning also at his home in Coventry.
"Most of the classes are like a big FaceTime call," he explained via FaceTime. "It's the same as if we were actually there."
And so far. he says, things are going exceptionally well, though he acknowledged the experience is much different.
"There's so many more distractions, so many more things that I can think about," said Andrews. "I will be honest about that it's definitely hard to focus."
And like most people right now he's feeling isolated by not being able to see his peers.
"The classes are the easy part to make up," explained Andrews. "The social experience, the clubs and activities, are what's hard to make up and that's where I feel like things are lacking."
Bryant students are expected to go back to campus at the end of the month, though Andrews tells me he thinks they'll be learning virtually for longer.
And if your employment has been affected by the virus, you can contact the Department of Labor and Training.
©WLNE-TV/ABC6 2020