Rhode Islanders enjoy a white Christmas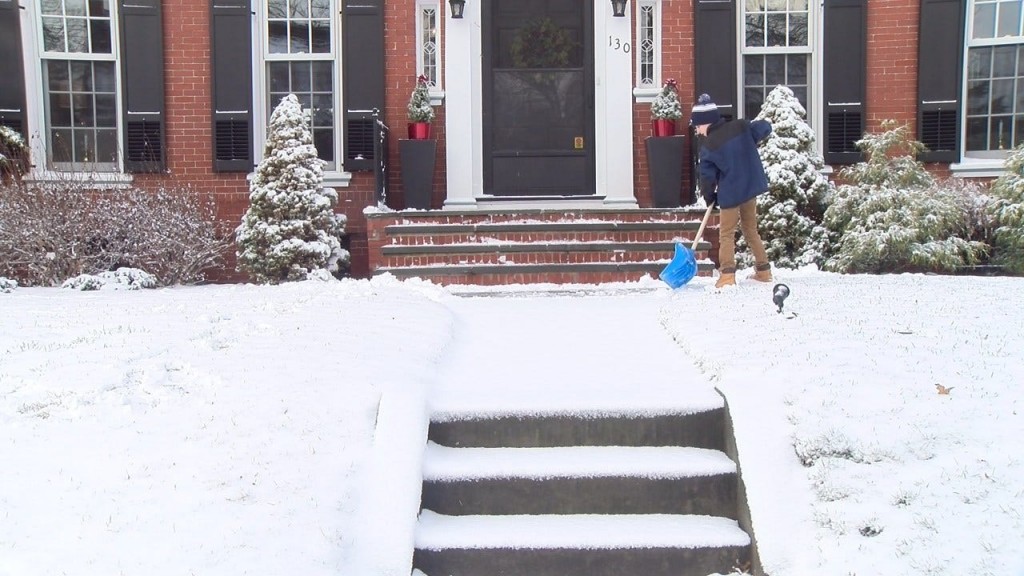 By: Chloe Leshner
Email: cleshner@abc6.com
Twitter: @cleshnerabc6
PROVIDENCE, R.I. (WLNE) — Many kids woke up ready to open their Christmas presents this morning but once they looked outside had an extra surprise, a fresh layer of fluffy snow, making it a white Christmas.
It was a picture perfect, quiet Christmas morning on Arlington Avenue until the dogs, sledders and eventually the shovelers realized it was a white Christmas.
"When this happens it's kind of like being in a movie because every Christmas it snows no matter where you are unless you're in Florida if you know what I mean," said Jasper Miller Mattis.
The 11-year-old is working hard for his presents this year.
"Candy, Legos, I actually got an Xbox, finally, he said.
The 5th grader is excited to finally witness another white Christmas.
"It was probably like 8 years ago or something crazy," he said of his last white Christmas.
It's already been a long day for Jasper.
"I just wanted to get down to the presents from Santa. I woke up at like 5 for good my sister was still asleep I wanted to wake her up."
But he does not mind a little hard work, especially when his next door neighbor also has some Christmas morning chores and a breakfast is waiting for him inside.
Sure lending a hand is certainly in the Christmas spirit, but Jasper is only 11-years-old and has his Christmas priorities somewhat straight.
"It's because I get to see my family but most of the time it's because I get presents. It's every little kids dream, presents," said Jasper.
(C) WLNE/ABC 6 2017