Rhode Islanders remember Queen Elizabeth II's 1976 trip to Newport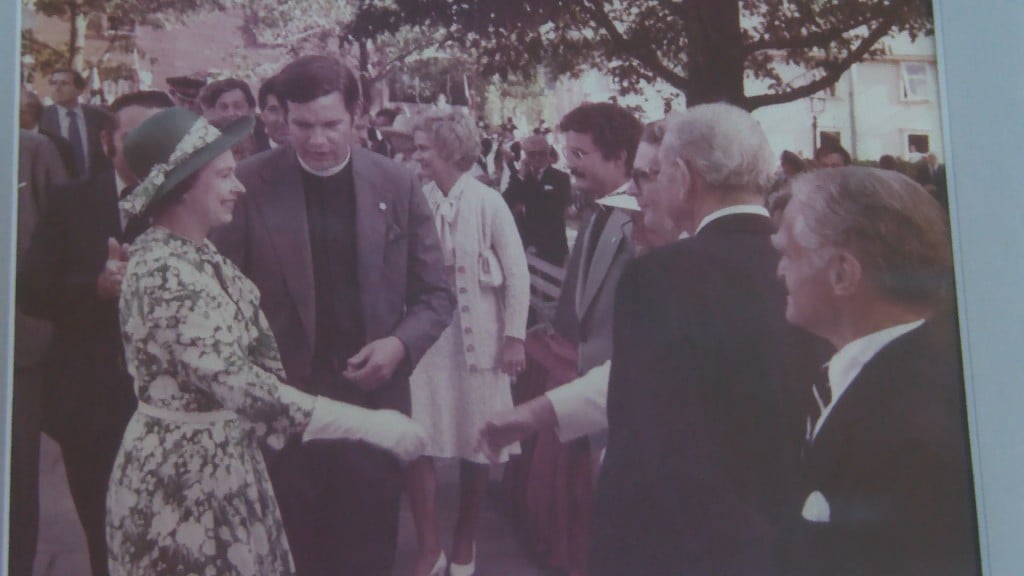 NEWPORT, R.I. (WLNE) — As millions around the world mourn the loss of Queen Elizabeth II, her royal highness' visit to Rhode Island will always be remembered.
The queen came to Newport in 1976 for the dedication of Queen Anne Square and visited The iconic Trinity Church.
Cynthia O'Malley was one of hundreds who caught a glimpse of royalty.
"It was a beautiful day and there were hundreds of people around, it was a beautiful experience," O'Malley said.
O'Malley saw Elizabeth after she attended services in the VIP pew at Trinity Church.
A seat that was also visited by George Washington.
O'Malley said during the visit, the queen was both personal and regal.
"It was beautiful I think she just enjoyed being in Newport, we have a lot of history that goes back to England, so it was wonderful here," O'Malley said.
As the world mourns her death, O'Malley said she will always remember the day she met one of the worlds most influential leaders.
"It's a tremendous loss for all of us, but she certainly had a wonderful reign and we're all proud she was in the position she was in for as long as she was she did an incredible job," she said