Rhode Islanders Standing in for the Stars on "Body of Proof"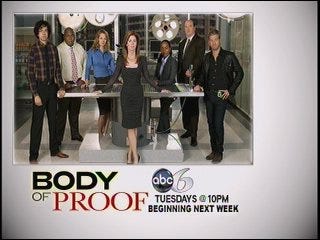 Plenty of Rhode Islanders have been involved in the production of ABC's "Body of Proof," and tonight Doreen Scanlon introduces us to two women you won't actually ever see.
Margot Muraszkiewicz and Hillary Olinger are stand-ins for Jeri Ryan and Dana Delaney and were thrilled at the chance to get involved in a Hollywood production in their own backyards.
There's also the opportunity for the stand-ins to work on their acting chops, as they essentially run through the scenes just as the actresses themselves do.
ABC6 Anchor Doreen Scanlon introduces us to these Rhode Islanders in tonight's report. You can catch the premiere of "Body of Proof" Tuesday night at 10pm right here on ABC6.