Rhode Island's congressional delegation endorses Magaziner for Congressional District 2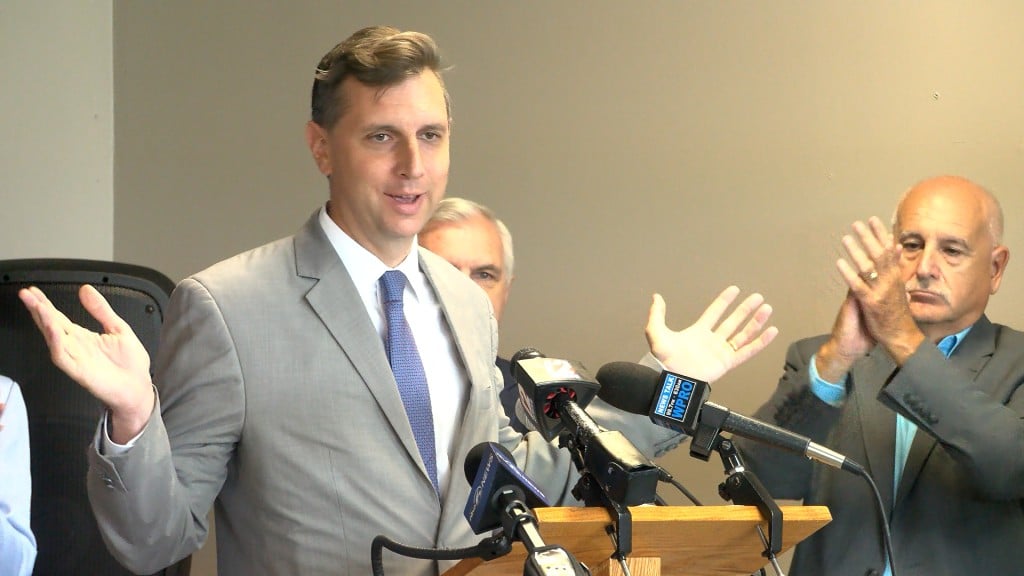 JOHNSTON, R.I. (WLNE) — Rhode Island's congressional delegation on Monday endorsed Treasurer Seth Magaziner for the Second Congressional District. Their motivation for the endorsement is Magaziner's stance on issues such as abortion rights and protecting Social Security.
"Seth Magaziner is a trustworthy, proven problem solver who will protect Social Security and Medicare and fight for a woman's right to choose," U.S. Sen. Jack Reed said. "From lowering healthcare costs, to improving schools, to strengthening our economy, Seth will be a hardworking, pro-worker champion for the Second District who will get the job done."
"But a vote to send Allan Fung to Congress is a vote to empower Trump Republicans and tighten Trump's chokehold on our democracy," Reed added.
U.S. Sen. Sheldon Whitehouse included the prospect of a House Speaker Kevin McCarthy (R-CA) as his reasoning for backing Magaziner.
"There is so much at stake for Rhode Islanders in this election," Whitehouse said while giving his remarks. "Republican Allan Fung is fully committed to supporting Kevin McCarthy for Speaker, and Speaker McCarthy would be determined to cut Social Security and Medicare — the bedrock of the middle class. Seth Magaziner is the leader we need to continue moving our state forward."
U.S. Congressman David Cicilline, similar to Whitehouse, included former Cranston Mayor Allan Fung being a vote for national Republicans' agenda in his speech.
He said that "Allan Fung will be a vote for the national Republicans dead set on passing a national abortion ban, repealing the Affordable Care Act, and cutting programs like Social Security and Medicare that seniors rely on. In the House, the majority party controls the agenda, and decides which bills see the light of day."
"We cannot send Allan Fung to Washington where his first vote will be to set in motion the extreme national Republican agenda that will hurt Rhode Islanders," Cicilline added.
Outgoing U.S. Congressman Jim Langevin, who endorsed Magaziner in June, focused on the treasurer's record, saying, "Seth has served the second congressional district for the last eight years, fixing crumbling school buildings and creating clean energy jobs from Westerly to Burrillville. I know Seth will continue to fight for Rhode Islanders in Congress."
Mayor of Johnston Joseph Polisena, who joined the congressional delegation for this press conference, also threw his support behind Magaziner.
"I'm honored and proud to be here as we move to the general election to support our General Treasurer, my friend, Seth Magaziner for the second congressional district seat. I know when he's elected to the second congressional district seat, he'll be a true representative for all Rhode Island. Seth will shore up our Social Security and ensure that Medicare is well-funded," Polisena said.
Now-former candidates for the seat David Segal, Omar Bah, Joy Fox and Sarah Morgenthau were also at the event.
Magaziner thanked everyone for their support while also honing in his case to voters for the November election, saying, "I am incredibly thankful to have the support of Senator Reed, Senator Whitehouse, Congressman Langevin and Congressman Cicilline as well as Mayor Polisena who has been a great leader for Johnston."
"With this team at my side, I am confident we will win in November and stop the extreme national Republicans who are determined to cut Social Security, overturn the Affordable Care Act, and pass a national abortion ban," he said.