Rhode Island's CVS to end cigarette sales nationwide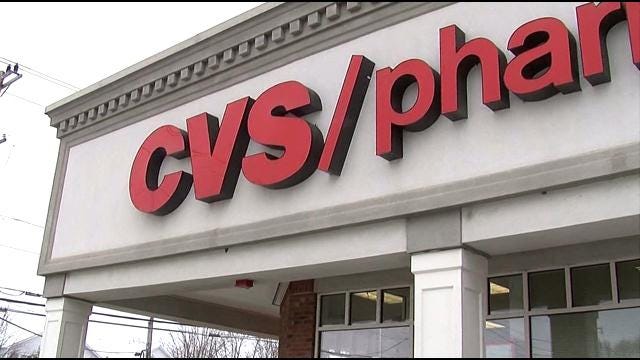 by ABC6 News Chief Political Reporter Mark Curtis
"Smoke 'em if you got 'em" is an old saying.
But you won't be getting 'em at CVS pharmacies much longer.
The Rhode Island based drug store giant will end cigarettes sales late this year, making the announcement in a video press release.
"And when we asked ourselves where we expect to be in the future, as a health care company, it became clear that removing tobacco products from our stores, is the right thing to do," said CVS President and CEO Larry Merlo.
Headquartered in Woonsocket, CVS has nearly eight-thousand pharmacies nationwide.
It received praise all the way from the State House to the White House, for kicking the cigarette sales habit.
ABC6 Chief Political Reporter Mark Curtis said, "CVS believes the ban on cigarette sales will encourage people to quit and save lives."
The company also believes the ban will lead to lower health care costs, but could not cite any scientific studies to back up any of those claims, when we asked during a conference call with executives.
"I think it's a good idea," said smoker Carol Lawson.
But smokers we spoke with outside of CVS stores were skeptical the sales ban would work.
Reporter Question: Where are you going to get your cigarettes?
"I'll get them after the Cumberland Farms, or a convenience store," said Lawson.
Reporter Question: And they aren't selling cigarettes, what is your plan?
"My plan is right up the street, there is a Walgreens," said smoker Deborah Root.
But CVS is standing firm.
"Tobacco products have no place in a setting where health care is delivered," said CEO Larry Merlo.
Cigarette sales will end at CVS on October 1st.