Rhode Island's Surv delivers 'The Gift of Help' to members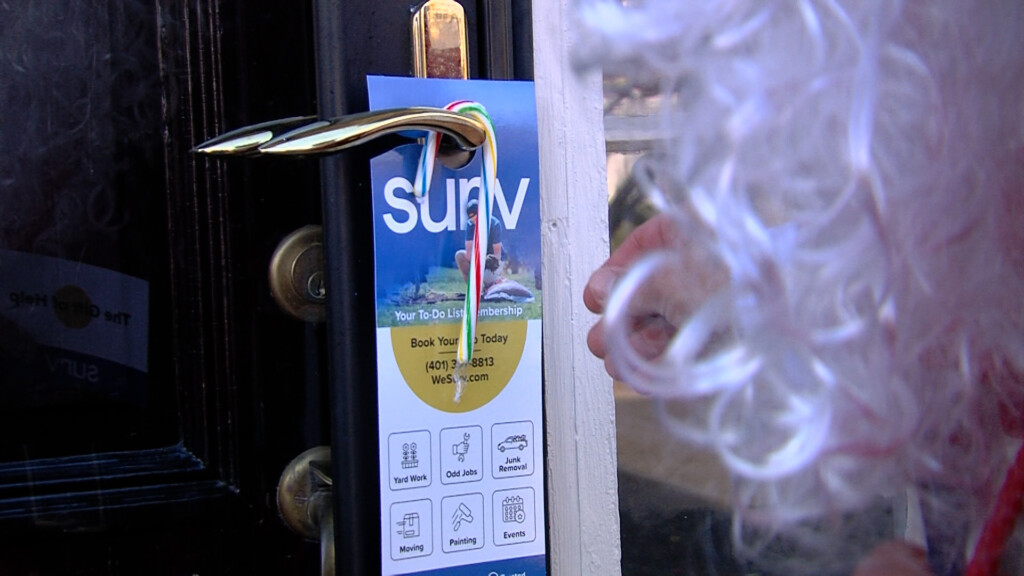 PROVIDENCE, R.I. (WLNE) — Rhode Island's odd job organization Surv, spread holiday cheer door to door this year.
Surv is a membership based service program that connects local homeowners with helping hands for odd jobs around the house.
ABC6 rode alongside Dan Darezzo, a foreman for Surv, as he gifted community members gift cards for their next job on them.
Darezzo said their hope is to create genuine relationships and build community through their work helping those who need it.
Surv delivered their gift cards along with candy canes as a thank you to members who've used their services in the past.
The group will be doing more gift-giving on Friday, Dec. 23.
Those in need of assistance with household work can learn more about Surv at their membership page.
People interested in working with Surv can visit their application page.