Rhody Falls 58-54 to Loyola (Md.) in Overtime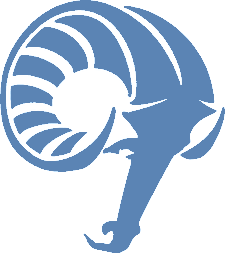 Rhode Island Official Release
Despite their effort for 45 minutes tonight, Rhody falls to 0-5 after a
58-54 loss to Loyola (Md.) The defending Metro Atlantic Athletic
Conference champion Greyhounds closed the game on an 11-4 run, tying it
up in regulation before outscoring URI 8-4, in the extra frame.
Inside the Box Score and Beyond:
* Jordan Hare put forth the best effort of his young career, grabbing 16 rebounds to go along with eight points and seven blocks.
* Hare's performance tonight ranked him among the top freshmen
performances in the country. He tallied the second-highest single-game
rebounding and blocked shot marks. Binghamton's Jordan Reed had an
18-rebound performance earlier this season vs. St. Petersburg (11/18).
Chris Obekpa of St. John's blocked eight shots versus Detroit (11/13).
* Rhody had three others in double-figures, with Nikola Malesevic's
16 points leading the way. The senior from Serbia was 6-of-12 from the
floor (4-5 2FG; 2-7 3FG), but struggled from the line (2-6 FT).
* As a team, Rhode Island converted just 10-of-20 from the charity
stripe. It was the lowest FT% performance of the season and lowest
since last season's game at George Washington (12-28; 42.9%).
* Andre Malone recorded his fourth double-digit scoring game of the season, with 11 points. He also added a career-best three blocked shots.
* As a team, Rhody blocked 12 Loyola shots – the most in a game since the Rams recorded 12 swats vs. Yale on Dec. 18, 2011.
* The Rams committed a season-high 13 turnovers on the night (11 in regulation).
* Rhody's defense held Loyola to just 34.3% shooting from the floor
(23-67 FG; 4-20 3FG). It's a season-low defensive FG% mark for Rhode
Island.
What's Next:
The Rams travel to Auburn on Sunday, Nov. 25. Tipoff against the Tigers
is set for 5 p.m. ET. The game had been previously listed on
GoRhody.com and other schedules as a 4 p.m. start.