"Rhody Rocks for Rhana" Fundraiser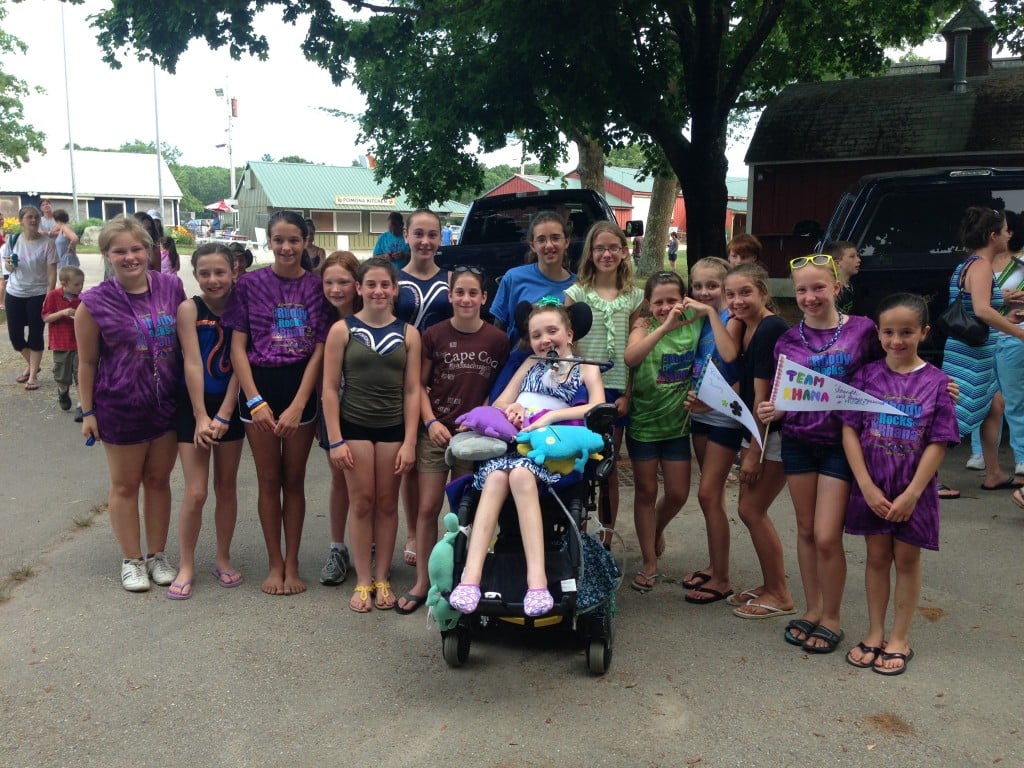 By Dana Griffin
RICHMOND, RI-A young girl battling a rare spinal chord disease was met today with huge support from her community. Her name is Rhana Fleming; a once talented gymnast who is learning how to walk all over again, in the hopes of making it back onto the mat.
It all started at gymnastics practice, last December. That day, Lily Kingsbury was standing next to her friend.
"She started to panic so she was crying and it was kind of scary because we didn't know what was going on," said Kingsbury.
The bubbly 12–year-old's body started going numb. Everyone later learned it was Transverse Myelitis– a neurological disorder that attacks the spinal cord.
She's been paralyzed from the neck down, but Rhana has made some impressive strides, especially since only about one-third of suffers fully recover.
Today, "Rhody Rocked for Rhana;" a fundraiser organized by one of Rhana's close friends.
"I was so excited. I couldn't sleep last night," said Hailey Boyteau.
One man who suffers from the disease traveled from New York to meet the young girl who helped keep him in good spirits.
Trevor Clapsadle said, " I got hit with Transverse Myelitis back last August and just from being on certain web sites, I found Rhana's story shortly after it happened to her, and I've been following her story every since and chatting with her parents and her online."
"Rhana, I love you so much you are like a sister to me and I hope we get to see each other soon," said friend, Sydney Anderson.