RI ACLU announces lawsuit against Woonsocket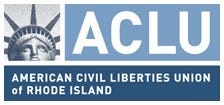 The Rhode Island ACLU announced a lawsuit Monday against the City of Woonsocket that centers around a domestic violence agency in the city and federal funding that Woonsocket refused to pass along.
Sojourner House claims the city took away two much needed federal grants worth $35,000 and disqualified the domestic violence group from applying for grants in the future. The decision also does not give Sojourner House a chance at an appeal.
The decision came after the city cited the group for property maintenance at an emergency shelter. In a letter from the city's Director of Planning and Development, Joel Matthews, to the group, Matthews said Sojourner House was more interested in their own bottom line than actually helping people.
The lawsuit claims that because the city is denying Sojourner House a chance at an appeal, it violates the group's right to due process.
"The city's bureaucratic power games harm vulnerable city residents and cannot be allowed to stand," said RI ACLU Executive Director, Steven Brown. "
Executive director at Sojourner House Vanessa Volz said that she felt like her agency was targeted by city officials, after multiple property violations.
"It's not like it was not habitable. They cited us for things like needing to replace missing sink stops in the bathroom," Volz said.
Volz claimed that she tried reconciling with Matthews and his team but it was hard getting an answer. Volz said she then tried reaching out to other city officials to figure out if her agency was going to get the money they were promised in 2017.
Volz said her group was singled out after trying to contact other city officials, which the suit claims violates first amendment rights.
In that same letter to Volz, Matthews said that he and his staff were going to reverse the decision to withhold the promised funding, but decided against it after a city inspector found another property violation where furniture and debris was found outside.
Volz said that particular piece of property was not being funded by grants awarded from the city.
The news about the lawsuit and how the city is withholding the funds is troubling for domestic abuse survivor Kimberly Cruz.
"Naturally, I honestly do take it very personal," Cruz said. "I'm a little in shock because if it's one thing I know it's that [Sojourner House] definitely do help their clients."
ABC 6 reached out to Woonsocket for comment on the suit.
The city solicitor released the following statement:
"The City of Woonsocket Planning Department, which is responsible for the distribution of federal funds, is obligated to have participating agencies maintain 'Minimum Housing standards.' Accordingly, the City acted in accordance with the established federal guidelines."

-John J. DeSimone, City Solicitor.