Rhode Island advocacy group sues for release of records tied to mechanical restraint use at Slater Hospital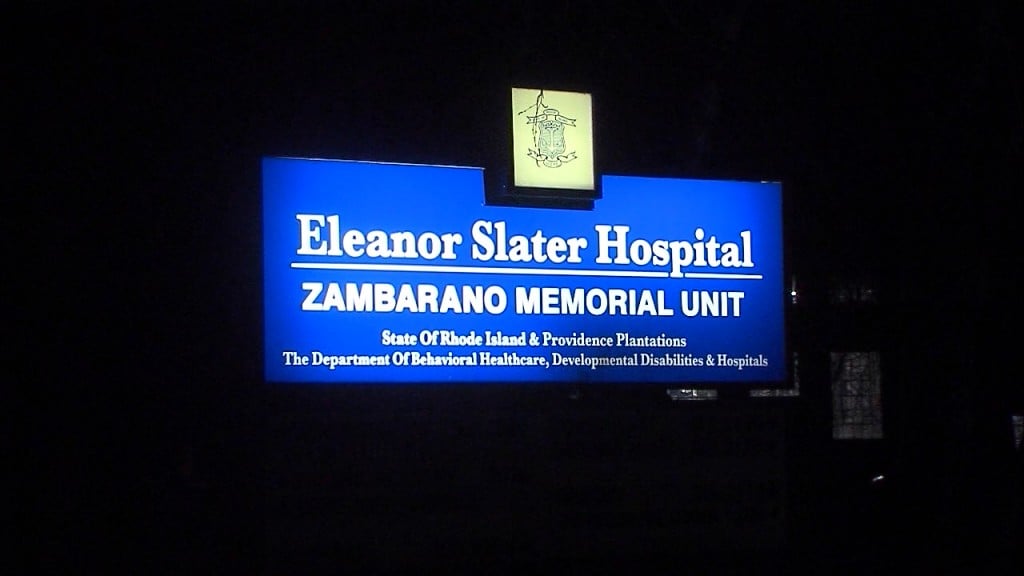 PROVIDENCE, R.I. (WLNE) — A Rhode Island advocacy group is suing the Department of Behavioral Healthcare, Developmental Disabilities & Hospitals over the release of records regarding a complaint the group received over potential abuse.
Disability Rights Rhode Island, a non-profit group that advocates for individuals with mental illnesses, is suing after they claim they received a complaint in June that a patient at Eleanor Slater Hospital was being abused by being put in in a mechanical restraint.
According to the suit, the alleged victim has mental illness and developmental disabilities.
The group contends it started requesting records about the incident and the use of restraints at Slater Hospital.
In August, they received a response back from BHDDH that denied most of their records request.
The agency filed a federal lawsuit against BHDDH Aug. 19 arguing they have a right to the records under the PAIMI Act and DD Act, along with state laws.
DRRI is looking for the federal court to have BHDDH provide the requested records and attorney costs.
In a statement to ABC 6 News, a spokesman for BHDDH said the agency has or will be providing records to DRRI with the exception of meeting minutes of two board over concerns of unlawful disclosure.
 This request has potential state-wide implications in which the sanctity of peer review meetings could be in jeopardy. The First Circuit Court of Appeals which hears appeals from the Federal District Court in Rhode Island has not had the opportunity to rule on this issue," said the spokesman.
The agency did outline the records they have provided.
"The documents that BHDDH has provided include full medical records for the patient, since discharged from ESH, and two days of video security footage of the unit where the patient resided. BHDDH has also provided DRRI with the names of persons who attended the restraint committee meeting and the restraint-reduction committee meeting in which this patient's restraints were discussed," reads a portion of the statement.