'A tremendous shift': attorney for alleged victims speaks out on Aaron Thomas charges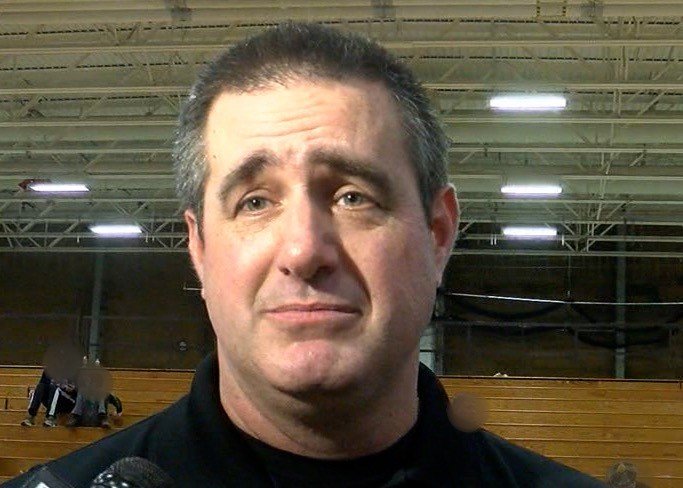 NORTH KINGSTOWN, R.I. (WLNE) — The first criminal charges have been filed against former North Kingstown High School boys' basketball coach Aaron Thomas. These charges stem from decades of administering "fat tests" to student-athletes, according to the Rhode Island Attorney General's Office.
"There has been a tremendous shift," said Timothy Conlon, attorney for some alleged victims of Aaron Thomas. "We went from an open secret to a, 'Are you kidding me?' kind of moment.
"I am certain there are other kids who have not talked to law enforcement for a variety of reasons. It sends a message for a need to reform the culture," he continued.
Conlon continues to represent alleged victims in civil lawsuits against the North Kingstown School District.
"This is not done by any stretch of the imagination. But it was obviously a significant step that the attorney general lodged criminal charges," Conlon concluded.
The charges were filed Thursday morning by the attorney general's office.
"Today, we charged Mr. Thomas with one count of second-degree child molestation, and one count of second degree sexual assault," said Attorney General Peter Neronha.
He explained the child molestation charge came from alleged sexual contact with a person under 14 years old between 2000 and 2002.
The sexual assault charge came between 2019 and 2020.
Neronha explained, "You know, today's charges are a result of the investigations to date. Certainly, should other alleged victims come forward, we would want to be aware of that information."
Thomas' attorney released a statement reading: "Aaron Thomas adamantly denies that any criminal activity took place. The sole purpose of the testing program was to better the athletic performance of North Kingstown High School student-athletes. Hundreds of student-athletes participated in this program over the course of many years and greatly benefited from it. Mr. Thomas looks forward to his day in court and the opportunity to clear his name."
One parent in the district, Megan Reilly, explained, "It really is a stain on our town. Every parent who I spoke to, the first word out of their mouth is 'finally.'"
"The right thing was finally done today after four years of them trying to come forward and make people aware of their allegations," she concluded.
The attorney general's office said they interviewed over 30 former students and community leaders from North Kingstown High School in their investigations.
The statute of limitations for second degree sexual assault in Rhode Island is three years.
There is no statute of limitation for second degree child molestation.
Neronha concluded, "They're both felony charges, and the potential penalties for them are extensive. But, again, I don't want to talk about penalties. What we have today are allegations. We are prepared to prove them, and he is entitled to a defense. If we get to a point of conviction, it will be a matter at that point. What's happened today is that we have brought charges. It is incumbent upon us, it is our obligation, to prove them beyond a reasonable doubt. We're going to make every attempt to do that."
In a statement, Thomas' attorney said he denies wrongdoing or any criminal activity during his time at the school.
The North Kingstown Interim Superintendent released a statement reading: