RI AG's Office Joins Providence PD Pay Probe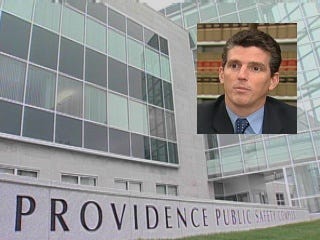 PROVIDENCE, R.I. (AP) – The Rhode Island attorney general's office is now involved in an investigation into possibly doctored time records in the Providence Police Department.
A spokesman for Attorney General Patrick Lynch tells The Providence Journal that police asked the attorney general's office to review the case to see if there is probable cause to level criminal charges against five sergeants suspected of participating in the scheme to receive pay for time not worked.
Their names have not been released because they have not been criminally charged.
Chief Dean Esserman has suspended five sergeants with pay regarding what he called "record-keeping discrepancies."
The department has launched an internal audit.
(Copyright 2010 by The Associated Press. All Rights Reserved.)