RI Bank Manager Held at Gunpoint During Robbery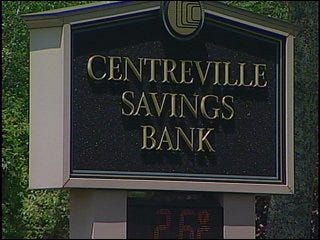 WEST GREENWICH, R.I. (AP) – Police say two armed men staked out a Rhode Island bank and put a gun to the manager's head when she arrived for work on Saturday during a harrowing robbery that resulted in two arrests.
Authorities say Louis R. Peters III, of West Topsham, Vt., and Craig A. Carey, of Fall River, Mass., face bank robbery charges in federal court on Tuesday.
An affidavit says the masked pair accosted the Centerville Bank manager as she was opening the branch. One suspect also held a gun to her head. Other bank employees were bound with zip ties.
Authorities say Peters and Carey were arrested behind a nearby building after they failed to carjack a getaway vehicle. It's not immediately known if they have attorneys.
(Copyright 2011 by The Associated Press. All Rights Reserved.)