RI beach closures reaching record high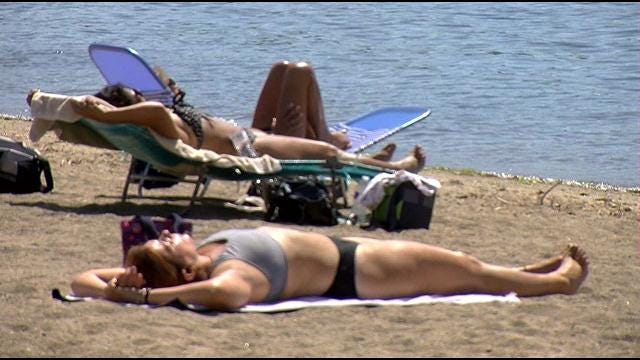 By Dana Griffin
WARWICK,RI- Rhode Island is on the path to record–breaking beach closures.
High–bacteria counts have caused well over 100–beach closures in Rhode Island. A major issue is raw sewage, especially from cesspools flowing into the water.
Oakland Beach goer, Claudette Iacovone says, it's frustrating.
"It's a beautiful summer but we can't access the beaches the way we want," said Iacovone.
"When we get rain, it washes our streets and carries it out into the bay," said Narragansett Baykeeper, Tom Kutcher.
Oakland Beach has closed 27 days this year. Add up all the closures from across the state, and it turns this environmental issue into an economic one.
Save The Bay Executive Director, Jonathan Stone says, "They pick up lunch along the way. They buy a tank of gasoline on the way out of town, they might buy dinner or a couple of sodas. Or they might spend the whole day in the community."
Legislation has been introduced by State Representative, Tanzi to phase out all cesspools.
Save The Bay is also suggesting residents not use pesticides on their lawns.
© 2013 WLNE-TV