RI Bishop Blasts Attempt to Remove Prayer Banner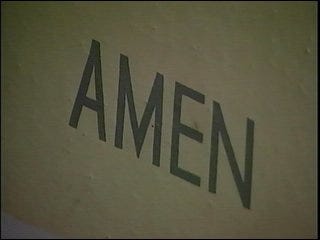 PROVIDENCE, R.I. (AP) – The head of the Roman Catholic Diocese of Providence is calling the ACLU's attempt to remove a prayer banner from a Cranston high school "tiresome and irritating."
At the same time, Bishop Thomas J. Tobin challenged those fighting for the banner to be sure practicing their faith meant more than winning the battle.
Earlier this month, the Cranston school committee voted to keep the 50-year-old banner up at Cranston High School West. The American Civil Liberties Union has said it will sue, citing separation of church and state.
The prayer, written by a student, urges other students to do their best.
In an editorial published Thursday in the diocese's weekly newspaper, Tobin said efforts to completely remove references to religion from public life had become tedious and force people to endure the "pseudo-religion" of secularism.