RI Commerce Corporation approves spending $300,000 on I-195 land use research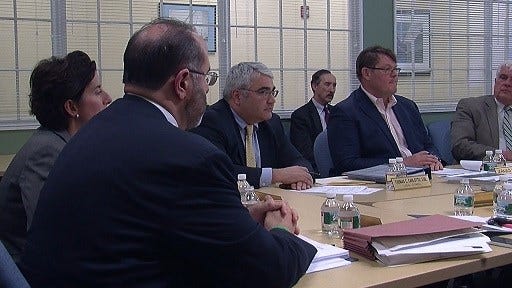 By: Rebecca Turco
Email: rturco@abc6.com
PROVIDENCE – The Rhode Island Commerce Corporation is getting the ball rolling on figuring out what to do with the I-195 land in Providence that has been sitting vacant for years.
Monday night, members approved spending up to $300,000 on two consulting firms: HR&A Advisors and CSL International.
HR&A Advisors will be creating an overall strategy for the land use, while CSL International will focus on the feasibility of PawSox Owner Jim Skeffington's downtown stadium proposal.
"We'll need to understand what makes sense for Rhode Island," explained RI Secretary of Commerce Stefan Pryor.
Skeffington's proposal touts a three-story stadium, complete with a 750 car parking garage. His ownership group plans to invest $85 million in the project, while counting on tax breaks and $4 million a year from state taxpayers.
Governor Gina Raimondo wants to keep the PawSox in Rhode Island, but she isn't making a decision on Skeffington's proposal just yet. "The question is, 'can we afford it?' We're going to wait, we're going to weigh all the factors and do the right thing," she added.
Former PawSox and Red Sox Player Mike Stenhouse, head of the public policy think-tank RI Center for Freedom & Prosperity, thinks a stadium in downtown Providence is just the thing to revitalize the city. But he can't support the proposal as it stands now. "I think this deal has too many handouts, too many giveaways without anything in return for the taxpayers," he explained.
Pryor hopes to receive the firms' insights by June, before the legislative session ends. He is still waiting on a more detailed proposal from Skeffington.
© WLNE-TV 2015