RI congressmen react to impeachment vote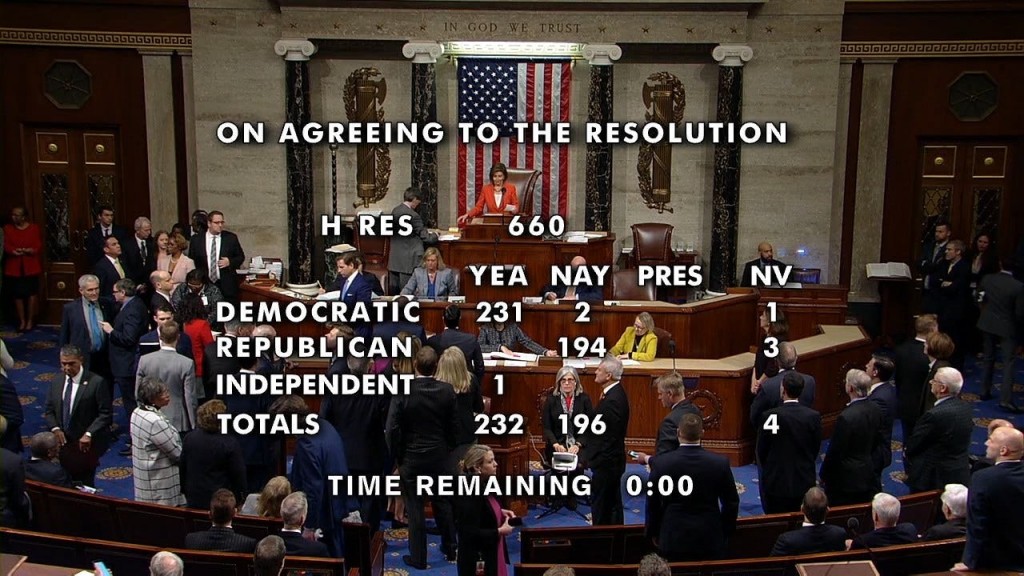 WASHINGTON, D.C. (WLNE) — Congressman Jim Langevin calls Thursday's U.S. House vote to formalize the impeachment inquiry a somber moment.
"Any time you talk about impeaching a president, it's never something to be celebrated," said Langevin, a Democrat representing Rhode Island's 2nd Congressional District. "It's actually a very sad day for the country. But it's an important step forward."
It's a step no Republican members voted to take.
They were joined by two Democrats from Minnesota and New Jersey — blue states, like Rhode Island.
"I will let other members speak for themselves," Langevin said. "As for me, I've never looked at this as only trying to do what's popular or not. It's about what is right. And we're either committed to the rule of law, or we're not."
He says most Rhode Islanders tell him they want this to be a public, transparent, and not politically motivated process.
"People want to hear the truth," Langevin said. "They want access to evidence, and to be able to weigh the situation for themselves."
What about those who say voters should have the ability to weigh in at the ballot box?
"The 2020 election will be here soon enough," he said. "But right now, this is about holding the president accountable for his actions."
In a statement, Congressman Cicilline said in part, "The president abused his power and undermined our national security when he tried to shake down another country for help with his re–election campaign. He got caught and confessed. Those are the facts."
©WLNE-TV/ABC6 2019