Raimondo says two beaches will be allowed to reopen with strict restrictions on Memorial Day
Gov. Raimondo said because Memorial Day is a special day East Matunuck and Scarborough State Beaches will be allowed to reopen.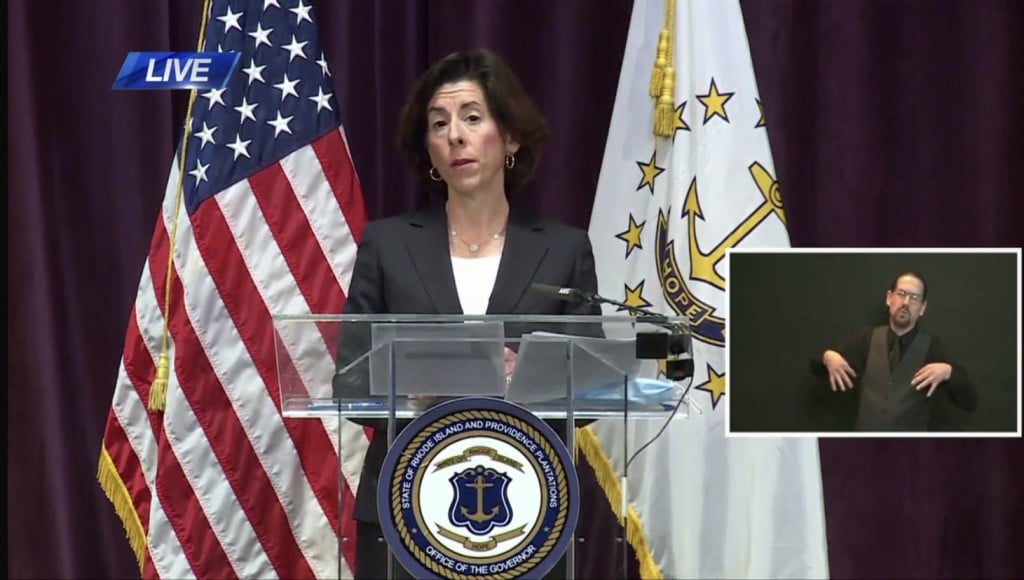 PROVIDENCE, RI (WLNE) – The COVID-19 death toll in Rhode Island has now surpassed 500.
The Rhode Island Department of Health (RIDOH) reported 121 new cases and 7 new deaths on Monday.
"That's a nice drop," Gov. Gina Raimondo said of the latest data showing 121 new cases.
The age range for the 7 new deaths ranges from people in their 50s to 90s, according to RIDOH Director Dr. Nicole Alexander-Scott.
"Each individual we mention matters," Dr. Alexander Scott said. "We're asking you to keep hanging in there with us."
That brings Rhode Island cumulative COVID-19 totals to 12,795 cases and 506 deaths.
"This mask-wearing is here to stay for a while," Raimondo said. She added that handwashing, contract tracing, will be something Rhode Islanders will need to continue for a while.
Raimondo said she liked what she saw last weekend. People were wearing masks, staying 6 ft apart while at retailers and parks, she said.
There are currently 236 people in the hospital in Rhode Island, 62 in the ICU, and 46 are on a ventilator, according to RIDOH data.
This is a drop from the 260 hospitalizations that were reported Sunday. This continues the downward trend since the first of May.
RIDOH says as of Monday they have a record of 115,384 tests that have been administered in Rhode Island. There were 2,834 new tests recorded on Monday.
Gov. Raimondo said because Memorial Day is a special day, East Matunuck and Scarborough State Beaches will be allowed to reopen next Monday.
Here are some of the restrictions the Governor mentioned will be in-place for those two beaches to reopen:
Parking will be very limited
Changing rooms/showers will be closed
Concessions closed
Admittance to the beach will be free
Raimondo added the state's Department of Environmental Management is still putting together more specific regulations.
On another note, Gov. Raimondo said the state has set a goal of allowing in-person worship the weekend of May 30.
"I'm anxious to allow us to get back to our houses of worship," Raimondo said.  "I have confidence in faith leaders, it's up to them to run services with the proper rules in place."
As a reminder, Raimondo mentioned that Rhode Island's Presidential Primary will be taking place on June 2. The election will be primarily done by mail ballot, she said.
Tuesday is the last day to submit the mail ballot application receive a ballot. The application is due by 4 p.m. Tuesday.
Note: RIDOH previously reported 105 new cases Monday but then updated it to 121 new cases.