RI COVID-19 Update: 116 new cases – 922 cases total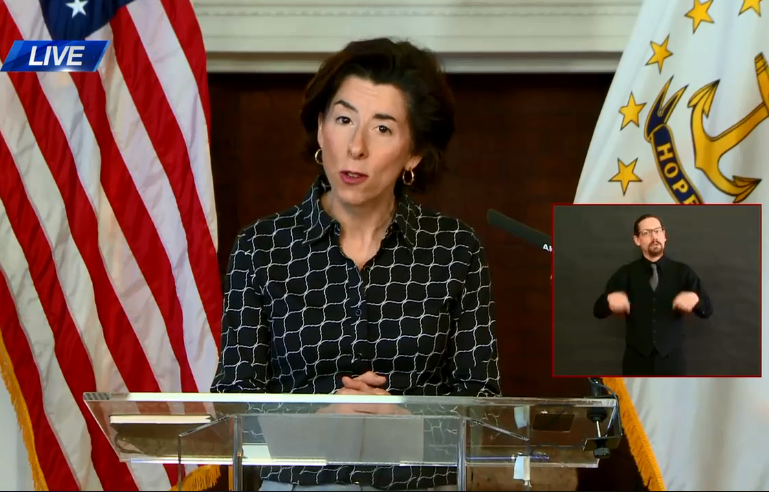 PROVIDENCE, R.I. (WLNE) – Governor Raimondo announced in her daily press briefing Sunday that the state has 116 new cases of COVID-19, bringing the state's total to 922 cases.
Of those 922 cases, 103 individuals are currently hospitalized.
Raimondo was very sad to report that the state saw 8 new deaths since Saturday, bringing the state's fatality total to 25.
Rhode Island's testing continues to increase. On Saturday, the state conducted over 1,000 tests.
The goal continues to be, better, faster testing and in addition provide more contact tracing.
She urges all Rhode Islanders to continue to keep a daily log of everyone they are in contact with to ramp up this effort.
Everyone should be limiting their contact to the same 5 people each day.
Anyone who is tested, should expect test results within a few days.
Regardless of ones immigration, insurance or employment status, Raimondo is urging anyone experiencing symptoms to be tested.
As this time is extremely difficult for all Rhode Islanders, the governor has asked that we all provide one another with acts of kindness throughout the week.
She reiterated that she unfortunately can not say exactly how long this will all last, but the more residents do as they are told and stay home, the faster things will resume to some sort of normalcy.
Over the next week, the forecast of cases will continue to spike and "Things are about to get very bad," Raimondo said.
The governor does not want to implement further restrictions for residents, but will do so if individuals continue not to comply with crowding.
Lastly, Raimondo specified that due to complaints of crowding at big box retail shops, she will be driving around the state later today making sure that residents are complying with restrictions.