Raimondo says she'll sign an executive order ensuring long term improvement of RI health care
RIDOH reported 100 new COVID-19 cases and 14 deaths on Thursday.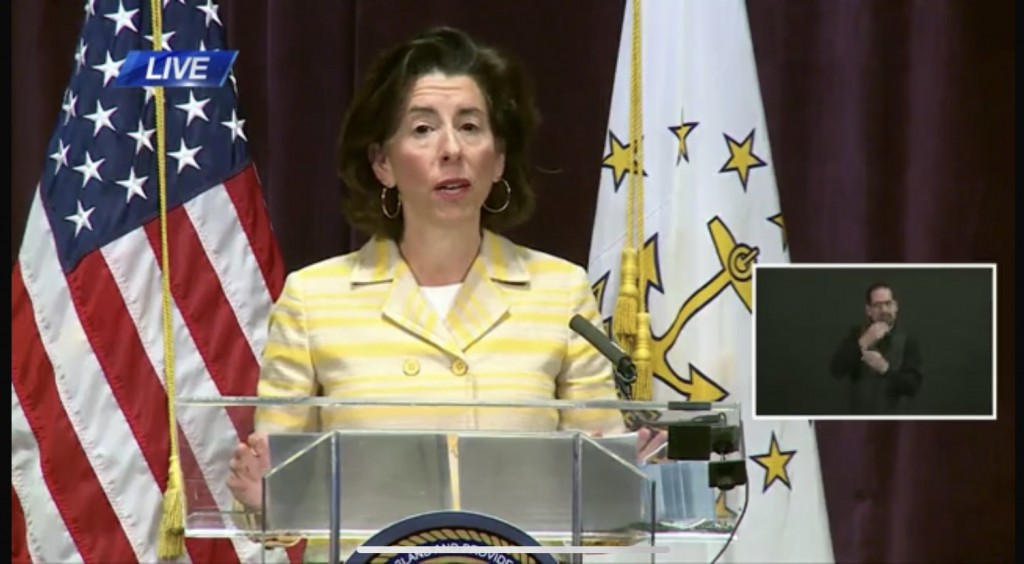 PROVIDENCE, RI (WLNE) – On Thursday Governor Gina Raimondo said she'll sign an executive order to ensure a long term state health care improvement plan.
"We need to strengthen our health care system," Raimondo said. "The healthcare system is not going to look the same a year from now as it did when we started [the COVID-19 response]."
The governor noted that her executive order will affirm commitment to the health care system transformation over time.
Raimondo also said that the state will be extending the initiative offering increased pay for low-wage nursing home workers for an additional two weeks.
Another initiative Raimondo says she extended was her directive to health insurers to cover telemedicine with reimbursement rates for providers the same as for in-person visits.
That order will be extended that executive for another 30 days to July 5. Raimondo said she is committed to working with the state's General Assembly to make these expansions permanent.
Raimondo also said that she renewed her executive order on face coverings for another month. It was set to expire Thursday.
"We've learned a lot about nursing homes during this," Raimondo said. She added that the state has invested millions of dollars from Federal COVID-19 aid to help nursing homes during the pandemic.
The Rhode Island Department of Health (RIDOH) reported 100 new COVID-19 cases and 14 deaths on Thursday. RIDOH says 3,226 COVID-19 tests were recorded on Wednesday.
Raimondo said the state is not seeing a spike in COVID-19 cases now due to the changes made in Phase 1. She added that it has been an excellent experience so far in phase 2.
The state's cumulative case total now stands at 15,325 and the death count is at 756.
According to state health data, 185 people are in the hospital with COVID-19, 42 in the ICU, and 29 require a ventilator.