RI creates council on climate change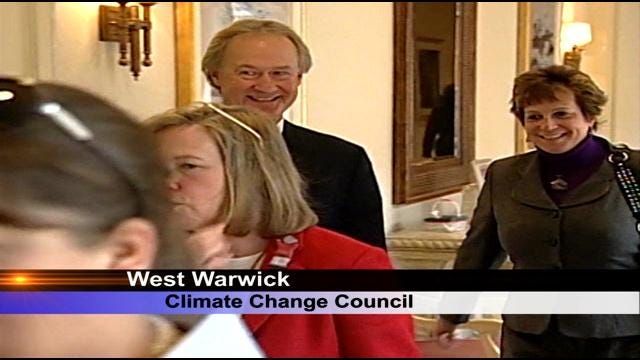 By Alana Cerrone
acerrone@abc6.com
Rhode Island has a new Government Council on climate change.
Governor Chafee signed an executive order on Friday to create the Council. Members will work with state agencies to prepare for rising sea levels, coastal erosion, severe weather and other health and economic effects of climate change.
Senator Whitehouse says the state is already seeing fallout from climate change. "We can go just as far as Narragansett Bay and see winter surface has raised 4 degrees… you can go to tide gauge in Newport and see Narragansett Bay is 10 inches higher since the 1930's when the hurricane of 1938 did so much damage."
The Council will also develop strategies for reducing carbon emissions.
© WLNE-TV 2014