RI Department of Education passes plan for public school improvements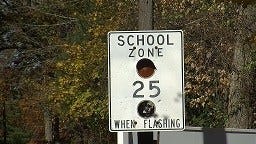 By Kirsten Glavin
kglavin@abc6.com
@kirstenglavin
"I think Rhode Island is behind in the times on how kids learn," said one parent about the state's Public School System.
The Rhode Island Department of Education approved a new plan Wednesday to better prepare students in public schools. It's the first plan to include all levels, with the goal of revamping the entire system. It includes improvements to personalized learning and early childhood education.
Many Rhode Islander's are on board with the changes.
"I feel that education should be a right, and right now in Rhode Island, it feels like it's going away from that. If you don't have the money or live in the right area, that you're not going to get the education that you necessarily deserve," said one local.
"I think if we can make it a little more across the board and not have such big gaps from town to town, that would be great," added another local who left the Public School System for a Private education.
The plan comes at the same time as the Nations Report Card (NAEP), which revealed Rhode Island's 4th and 8th grade students dropped in their math scores. During the past two years, fourth graders reaching "proficiency" dipped from 42%, to 37%.
Eighth graders meeting that standard declined as well, from 36%, to 32%. One parent said she has been fighting the public school system for years.
"The parents have little right, and they don't really value what the parents have to say. And we know our children the best," she said.