RI Dismemberment Case to go Back Before Judge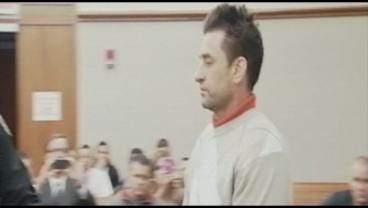 WARWICK, R.I. (AP) – The case of a Rhode Island man accused of fatally stabbing his girlfriend, dismembering her body and trying to incinerate her remains is set to go back before a judge.
A status conference is scheduled for Monday in Third District Court in Warwick for 52-year-old Donald Greenslit.
Police allege Greenslit killed 39-year-old Stacie Dorego at their home in Johnston after an argument on Jan. 22. He faces numerous charges including domestic murder, child abuse and violating a no-contact order.
Greenslit has not entered a plea. Court records show Greenslit had been accused of assaulting Dorego three times since 2009. A judge issued a no-contact order last year to keep him away from the woman.
Greenslit and Dorego have two children together, ages 3 and 5.
(Copyright 2012 by The Associated Press. All Rights Reserved.)
AP-NY-01-30-12 0446EST