RI DMV Promises Better Customer Service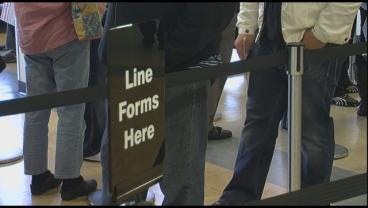 The Rhode Island DMV is rolling out a new customer service agreement that promises friendly, courteous and respectful service.
The agreement is part of a re-branding effort aimed at improving the DMV's services that Elizabeth Jakes, a customer, is all too familiar with.
"I would wait for like three or four hours, then not get assistance when I needed it," Jakes said. "You ask for help and they don't hear you."
But the customer service agreement aims to change that.
"Not only is it a reminder to the public of what they can expect," Interim Administrator Lisa Holley said. "It's also a reminder to the staff of what the standard will be."
The new standard is one customers at the DMV in Cranston Wednesday seemed to notice.
"It was so nice and different," Joe Phillips, a customer who usually spends the whole day waiting at the DMV said. "Everyone was pleasant. Someone needs to be congratulated for this."
It is a change that even Jakes says makes a difference.
"He was smiling," Jakes noted after picking up paperwork. "He didn't greet me at the window, but that's okay. He was smiling!"