R.I. doctor puts sign saying "no J&J shots here" outside vaccine clinic as hesitancy rises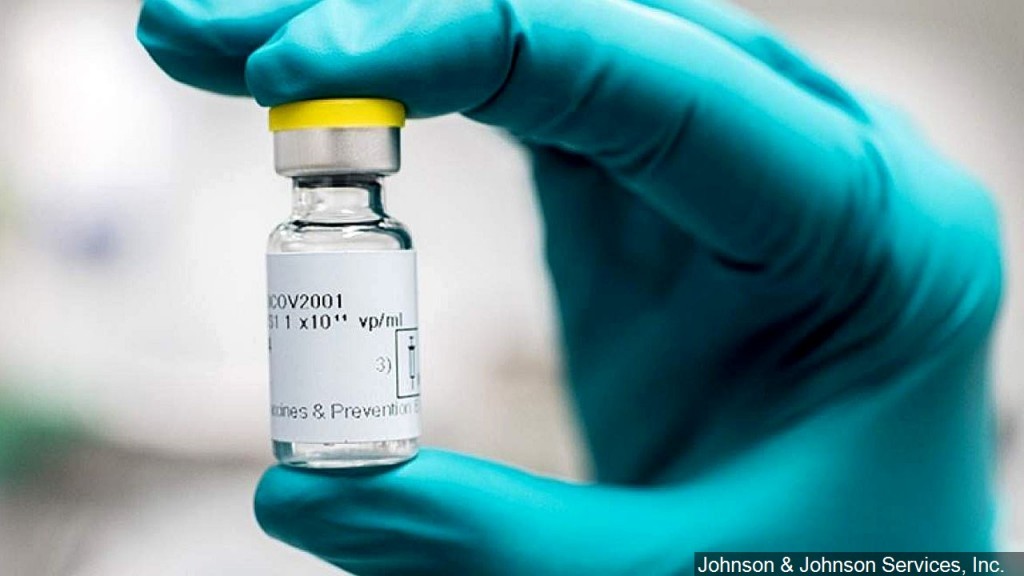 JOHNSTON, R.I. (WLNE) – A local doctor and member of the R.I. COVID-19 Vaccine Subcommittee is speaking candidly about the struggles they're facing at vaccination clinics following the Johnson & Johnson pause.
"We've had this big build up to even getting the vaccine, this huge waiting list of people who want the vaccine," Dr. Giordano-Perez said. "Now finally, the supply outweighs the demand, so we're starting to see more of the hesitancy."
Dr. Wilfredo Giordano-Perez, Medical Director at Tri-County Health, says last week, for the first time, they had over 400 available vaccine appointments and the state-run sites had upwards up 10,000 available shots.
He says he even had to put a sign outside of his clinic telling people they were not administering the Johnson & Johnson shot because people were that concerned.
"Now it's different. At our last clinic, when I go up to give them the vaccine, patients know very clearly it's the Moderna vaccine, but right before I give them the shot, more often than not, I'm getting 'wait you're not giving me the J&J shot, right?'"
The community health center vaccinates the highest risk communities and currently administers over 1,000 doses a week, but reaching those last few thousand people has been a challenge.
"We've grown; I think we've done just over 6,000 now which is fun for a small community health center. We only have 8,000 patients so to vaccinate 6,000 community members has been a feat," Dr. Giordano-Perez said.
Since the Johnson & Johnson pause due to reports of rare blood clots, Dr. Giordano-Perez says things have changed and people have been hesitant to get vaccinated or follow-up for their second dose of Pfizer or Moderna.
"[Hesitancy] definitely rose with Johnson & Johnson," Dr. Giordano-Perez said. "At first, there was a great response to Johnson & Johnson in that it was a one dose: get it and forget it. We received about 100 doses of Johnson & Johnson out of all the vaccines we've given and that was one of our more exciting vaccine days. Patients were excited to get it and we were saying goodbye forever pretty much."
The Tri-County Health Medical Director says while he does believe the Johnson & Johnson shot is safe and effective, he's not sure if it has a future in Rhode Island.
"We don't really have much expectation to receive or administer any more Johnson & Johnson vaccine," Dr. Giordano-Perez said. "I think it is — not a waste of our time — but I think our time is better spent and our energy better spend advising our population regarding the Moderna and Pfizer vaccines."
Currently, the Ocean State is only receiving about 700 Johnson & Johnson shots a week now. According to Dr. Giordano-Perez, there are more than enough Pfizer and Moderna shots to vaccinate the entire population of Rhode Island.
However, he does say there could be a chance to utilize the vaccines for booster shots or for the youngest populations – those 12 to 15 years old—once approved.