RI Eats: Big King in Providence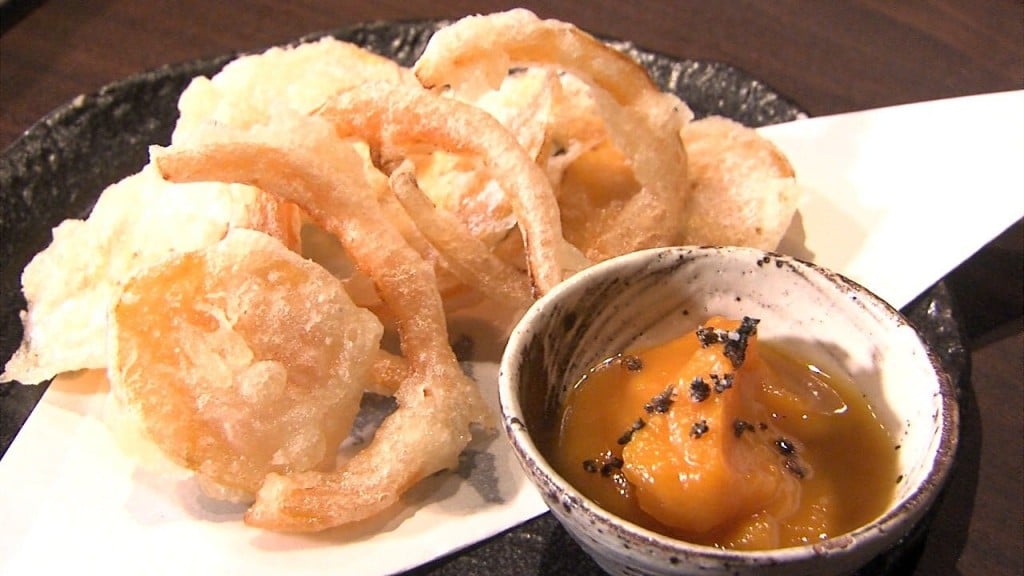 PROVIDENCE, R.I. (WLNE) — Chef James Mark is now the proud owner of not one but two Asian fusion restaurants.
"He really knows his flavors and he's a really creative guy," said Kristen Adamo of the Providence-Warwick Convention & Visitors Bureau.
The journey that led to the success of North and now Big King began as a child in New Jersey.
"My father is Chinese. My mother is Polish and Irish. So I grew up with a bunch of different foods on the table all the time," said Mark.
He started working in kitchens at 15, went to culinary school at Johnson & Wales University, then went to New York, where he worked at Momofuku under now-famous chef David Chang–a major learning experience for Mark.
"I was very kind of intense. The restaurant was a lot younger. I opened their third restaurant with them," said Mark.
Mark moved back to Providence, where his dream of having his own restaurant finally came true when he opened North in Luongo Square.
"Cooking the food that we wanted to eat ourselves, and what we thought was delicious, and not really having any rules," said Mark.
It was a huge hit, but Mark found the bustling vibe and elaborate, ever-changing menu required more room, so he moved North to the Dean Hotel, and used the old space to open Big King in 2018.
"It came down to like, okay we have a tiny restaurant here, we want to make it quieter, make it slower, let people relax a little bit more," said Mark.
At Big King, the menu features simple dishes, most with just two or three ingredients, almost all of them sourced locally.
"So we handwrite it every day. It's basically two set menus that we do every night. One is four dishes, the other is six dishes. They're both designed to be enough food for one person," said Mark.
The food is the result of plenty of trial and error in the kitchen, and it's designed to pair well with the wide array of sake offered behind the bar.
Among the dishes featured during our visit were the Acadian redfish with a jelly made from preserved shiitake mushrooms, and a tempura dish made with honeynut squash.
Big King is open Thursday through Sunday nights for dinner.
© WLNE / ABC 6 2020