RI Eats: Hope & Main in Warren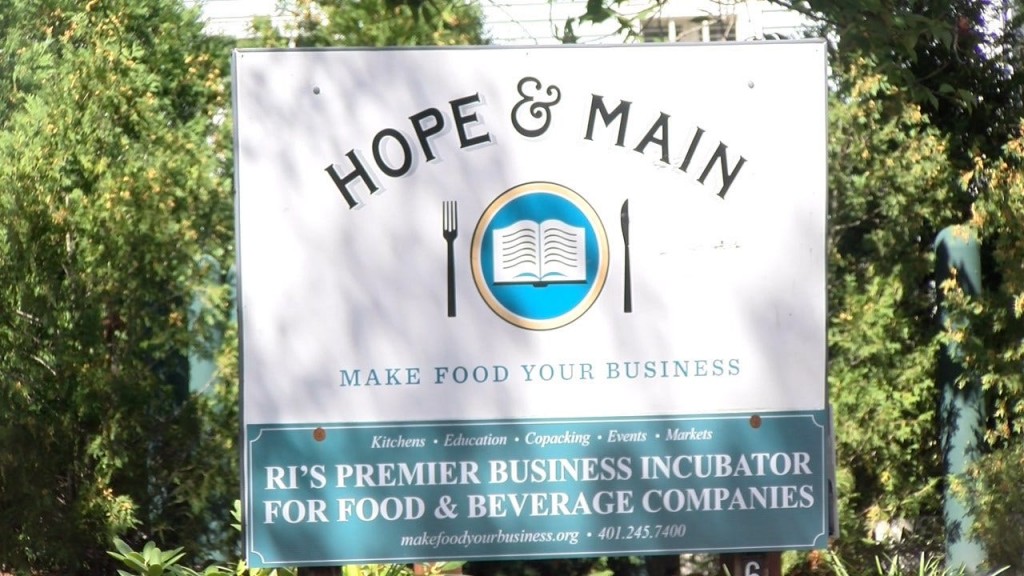 WARREN, R.I. (WLNE) — Inside an old school building on Main Street in Warren is a beehive of new food businesses on the rise.
"The folks here really helped me get it off the ground," said Elizabeth Fradin, owner of Beth Bakes.
Fradin is one of about 200 entrepreneurs who call food incubator "Hope & Main" home.
"It's a very fine line between underdone and burnt," said Fradin.
Fradin prepares, bakes and packages her gluten-free snacks in one of the nonprofit's shared kitchens. She says the partnership with Hope & Main has done so much more than save her the cost of buying a commercial kitchen.
"You're learning about packaging. You're learning about branding, marketing, the legal aspects, the accounting aspects," said Fradin.
Hope & Main is the brainchild of Lisa Raiola, who founded it five years ago, hoping to help local food makers get started and be successful. In addition to its rentable kitchens, freezers, packaging equipment and classes, she says the collaboration among those makers is invaluable.
"They get honest feedback from the team here, which is only going to make their product better," said Raiola.
"For starting out especially, it's the perfect place to begin," said Heather Zoller, who makes Z Pita Chips.
Zoller began her career working out of a food truck.
"I was ready for a change and decided to start making the chips full time," said Zoller.
For her, Hope & Main was the perfect place to do it.
"Yeah, definitely, I mean you stay here by the hour. You schedule your own time to be here," said Zoller. "And then all the members are really helpful too. The small businesses-they like to help each other out."
For Hope & Main, it's not just about engaging makers, but the entire community. They're always hosting farmers markets, parties and other events–to foster a relationship between Rhode Islanders and their food.
"I hope we're changing the conversation about local food and making people think about where's my food coming from, who's making it, who's growing it, how did it get to me-what's the provenance of my food? And people care more and more about that," said Raiola.
For a list of upcoming Hope & Main events, click here.
© WLNE-TV / ABC6 2019