RI Eats: Modern Diner in Pawtucket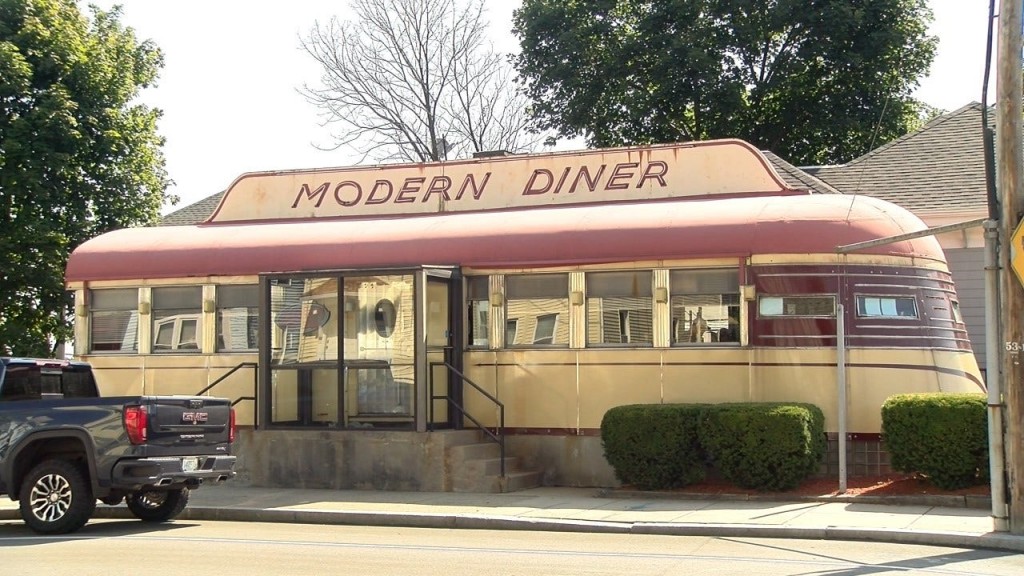 PAWTUCKET, R.I. (WLNE) — At the Modern Diner, what's old is new again.
"Has great breakfast and cool diner food, just a really retro kind of experience," said Kristen Adamo of the Providence-Warwick Convention and Visitors Bureau.
Originally built in 1941, the diner was the first to land on the National Register of Historic Places. In 1986 it was moved from downtown to East Avenue by brothers-in-law Nick Demou and Frank Aguiar.
"They actually jacked up the entire diner and moved it across 95, and it was a fun day. The diner was so old, we were just worried about it staying intact," Demou.
It survived the trip, and, 30-plus years later, many of the regulars there are the same.
"We have quite a few people that come in daily, and we can know what time of day it is," said Demou.
"I think a lot of the older people come in, and the fact that they can still get some of the items that they had when they were kids," said Aguiar.
Plenty of younger folks frequent the diner, too, though the owners sometimes have to clear up a little misconception.
"A lot of the young kids think that this is a train. It is not a train," said Demou.
For some, it's a place to strike up conversation with strangers.
"It's not like the high-end restaurants," said Demou. "You could be sitting next to a corporate officer or a guy who's unemployed. You have no idea.
People talk to each other."
"I've been coming here since I was 10 years old. It hasn't changed," said Pam Bilodeau of Providence.
I was already sold on the atmosphere, but the food I had to try for myself. Two of their signatures, the lobster Benedict and the custard French toast, were both delicious.
I asked Demou and Aguiar about their secret to staying alive amid so many diners closing, and staying successful in 2019.
"Keeping it simple. The fact that we're family I think has a great deal to do with it," said Aguiar, "Just staying true to what's good."
Modern Diner is open seven days a week for breakfast and lunch.
© WLNE-TV / ABC6 2019