RI Eats: Yoleni's in Providence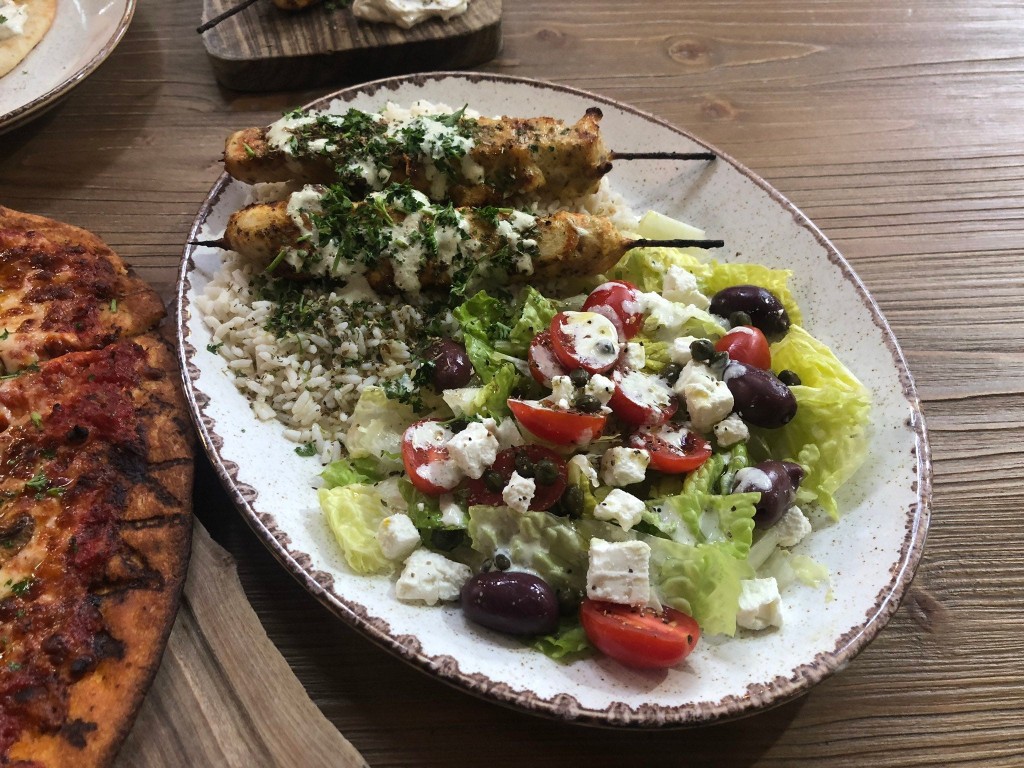 PROVIDENCE, R.I. (WLNE) — Yoleni's has quite the story to tell.
"There's only two. There's one in Athens, Greece and there's one in Providence, Rhode Island," said Kristen Adamo of the Providence-Warwick Convention & Visitors Bureau.
The concept for the restaurant/bakery/marketplace started as an e-commerce business in Greece in 2012.
"And the restaurant was made in order to showcase the products and create tastes with these products," said Alex Philippides, consultant for Yoleni's in Providence.
The Philippides family decided to open an American location in 2018.
"We had roots here and we said we'll do the first one in the area," said Alex Philippides.
The historic–and spacious–Tilden-Thurber building on Westminster Street proved to be the perfect spot.
"It is chaotic. We are trying to organize the chaos," said Alex Philippides.
The shelves here are packed with everything from house-made spreads to imported nuts.
"The market is there for people who are interested to buy organic olive oil, honey, herbs from the greek countryside," said Alex Philippides.
After checking all that out, Chelsea and I got to sample the eclectic menu.
"I would say it's Middle Eastern, Mediterranean inspired, but all these unique menu items were created, and it's definitely an exploration," said John Philippides.
Among the favorites, a salad and rice pilaf dish with chicken kebabs and the lamb kebab "Rhody" sandwich–stuffed with feta and yogurt dressing.
As for dessert, they don't mess around here.
"We have the classics like baklava, milk custard cakes, but other than that, based on our experience growing up in Greece, we have put together a couple of tastes," said John Philippides.
Among those creative tastes, the "espresso madness" and "ban-offee" (banana and toffee) desserts.
Yoleni's also offers flatbread pizzas, such as one featuring truffles, mushrooms and parsley.
Yoleni's is open seven days a week for breakfast, lunch, dinner and special events, and they'll be featuring a special Valentine's Day Menu. Reservations are encouraged for that.
© WLNE-TV / ABC 6 2020