RI Ed. Commissioner to Offer Race to Top Update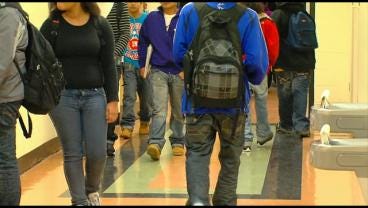 PROVIDENCE, R.I. (AP) – Rhode Island's education commissioner is providing an update on the state's use of federal Race to the Top funding in the initiative's first year as well as projects planned for the second.
Commissioner Deborah Gist (gihst) will brief members of the Race to the Top steering committee on the $75-million award. Rhode Island was one of 11 states and the District of Columbia to receive money in the program's first round of competitive grants.
In December, Rhode Island won an additional four-year, $50 million Race to the Top grant to bolster early education. Gist will also provide a briefing on the state's plans to use that money.
The briefing is scheduled for Monday afternoon at the steering committee's quarterly meeting at the Providence headquarters of the Rhode Island Foundation.
(Copyright 2012 by The Associated Press. All Rights Reserved.)