RI Elementary School Teacher quits in YouTube video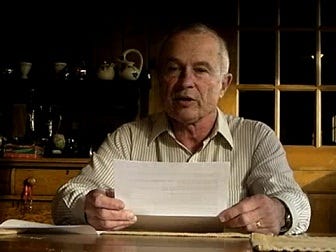 By: Alexandra Cowley
2nd Grade Elementary School teacher Stephen Round quit his job on a YouTube video. Saying parents need to know what's being done to their students in the public school system.
At one point Round says, "I'd rather leave my secure job making 70-thousand dollars a year job with benefits, and tutor in Connecticut for free than be a part of a system that is diametrically opposed to everything I believe education should be."
In response to Mr. Rounds resignation, The Providence Public School District released this statement:
"As a matter of practice, Providence Schools would not comment on the specifics of an individual's resignation letter. We regret that Mr. Round has found his recent professional experience dissatisfactory, but we thank the hundreds of teachers in our schools who continue to make learning exciting and enjoyable for their students every day."
-Christina Spaight O'Reilly, Director of Communications, Providence Public School District
Stay with ABC 6 News for Continuing Coverage.
To view Youtube video, click here.