RI families cry out against student loan rate hike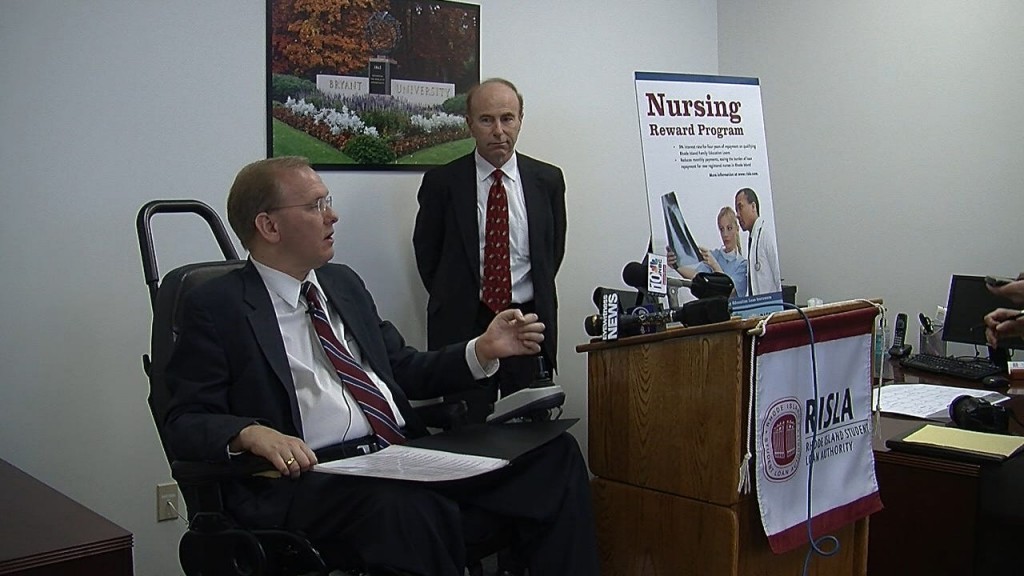 Local students and their parents are begging lawmakers to keep student loan interest rates where they are. They'll double in a couple months if Congress doesn't do something.
Some of these families are paying close to a thousand dollars a month, just in student loan bills now, and if interest rates go up they'll be paying 20 percent more.
The idea of having a higher student loan payment has Narragansett mom, Lynn Notarantonio fighting back tears. "My husband has loans. My son has loans, and now my daughter, and it's a huge burden," said Notarantonio, "I don't know how middle class families are going to continue to do this."
Notarantonio is talking to a handful of other parents and students at an event put on by Congressman Jim Langevin and the Rhode Island Student Loan Authority. They're fighting to stop the interest rates on federal Stafford loans from doubling in July 3.4 percent to 6.8 percent.
"It will increase students' payments by about 20 percent by the time they leave school and also if the students borrow the maximized amount of subsidized Stafford loans, it'll increase the total cost of borrowing by five thousand dollars," said Charles Kelley of Rhode Island Student Loan Authority.
Notarantonio said her family can't afford that, and she's not alone. Roger Williams student Andrew Iasimone is already more than 30-thousand dollars in debt after just one year of school and is worried about interest rates going up.
"It would just be a bigger burden," said Iasimone, "I'd have to get two, maybe three jobs out of college just to start paying on the loan."
So Monday at the Rhode Island Student Loan Authority headquarters in Warwick, families pleaded for Congress to keep the interest rate where it is.
"We have to work together, said Notarantonio, "And I'm sorry I'm upset, but I'm speaking from my heart. We have to make a better future for everyone ."
There've been some other cutbacks to federal student aid this year. It's harder to qualify for Pell Grants and grad students can no longer get subsidized Stafford loans.