RI funeral homes adjust to social distancing guidelines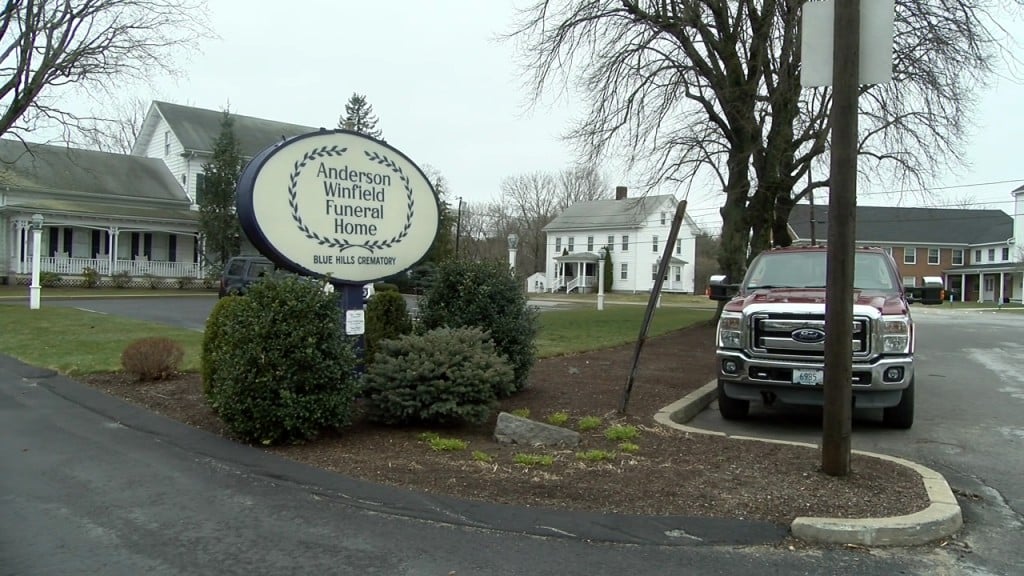 With perhaps everybody in the state feeling the impact of the social distancing guidelines handed down by Gov. Raimondo, it's a big adjustment for Rhode Island funeral homes.
During a funeral or a wake it can be very difficult limiting the service to just five people, and perhaps even harder keeping people six feet away from each other.
Amidst these strict guidelines, Thomas Winfield, President of the Anderson Winfield Funeral Home in Greenville, has had tough decisions to make when it comes to telling families what is allowed and what's not.
"We are not doing any wakes. There is no way for us to effectively get more than five people in the building and if we have people outside the building, with the six foot social distancing, we don't have the staff to handle that as well," Winfield said. "Quite frankly everybody should be staying at home."
Winfield is now working out situations with families where five people can come visit their loved one during a specific time frame.
Those conversations can be tough because for a majority of the families Winfield is working with, they haven't been able to say their final goodbyes because of visitation restrictions.
"The nursing home, the hospital, wherever they were, they didn't get to see them then. They really want to see them now," Winfield said. "So it's imperative for us to do our work so they can come in and do a last goodbye to their loved ones."
And a scary reality could be on the way, after four deaths have been announced in Rhode Island because of the coronavirus.
It's possible that Winfield could be having a case come through his doors in the future.
"We fully expect at some point we're going to have to deal with somebody that died from the coronavirus," Winfield said. "We use whats called universal precautions we treat everybody that they may have died from a contagious disease."
According to Winfield, those universal guidelines are required by OSHA. They were required even before the coronavirus epidemic.
Because of the current restrictions, Winfield has been working with families to set up memorial services in a few months once the social distancing guidelines have settled down.