RI GOP Chairman: Trump nomination leaves local party divided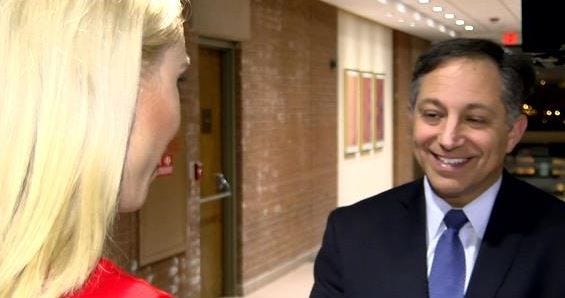 By Kirsten Glavin
kglavin@abc6.com
@kirstenglavin
PROVIDENCE, RI – Similar to that of the national level, the Republican Party in Rhode Island is to a certain degree divided now that Donald Trump is the nominee.
Brandon Bell, Chairman of the Rhode Island Republican Party told ABC-6 News reporter Kirsten Glavin, that he is getting behind Trump now that John Kasich, the last contending GOP candidate, dropped out of the race.
"It's so hard! It's so hard!" Bell said laughing. "I'm warming up to him."
Nationally, political analysts say the party is in turmoil because of Trump.
"Now its decision time for every republican party leader. What do you do now?" said James Marone, a Brown University Political Science professor and director of the public policy program at the Watson institute. "They don't like Donald Trump, he is not taking republican positions."
Even though Trump won big in Rhode Island's primary last week, the state does have some conservative voters who are unsure about whom they'll vote for.
"You have people who have been with him all along," said Bell. "You have people who will come around to the stage of acceptance and saying that he is in fact the nominee. I think wherever we are as republicans; we need to rally around our nominee."
Abc-6 asked Bell if he thought Trump's influence in Rhode Island would help republican candidates running for general assembly seats in November.
"It's hard to say what impact that will have. There is no more master lever here in Rhode Island. This is the first election where there is no master lever. So it's difficult to say the impact," Bell said.