RI Gov. Breaks Talk Radio Ban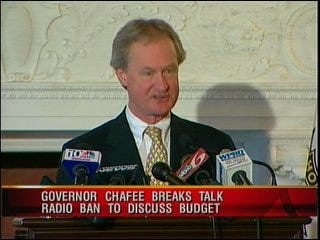 Rhode Island Governor Lincoln Chafee has ended his talk radio ban.
The Governor took to the airwaves Thursday, in an effort to promote his new budget plan. He spoke on 630 WPRO with host Dan Yorke.
In January, Governor Chafee made national headlines when he announced neither he, nor employees of his administration would appear on talk radio.