RI GOV: Storm doesn't warrant State of Emergency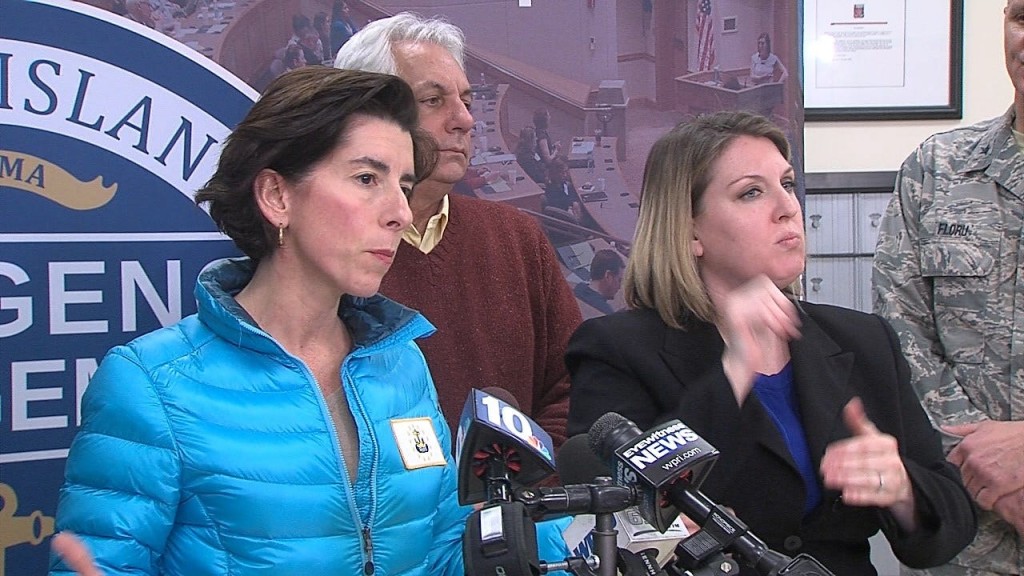 Governor Gina Raimondo not down-playing just how bad conditions were as snow pummeled the area on Thursday, but says the storm wasn't bad enough to warrant a state of emergency.
"It's not the condition which would have merited a state of emergency. We are not seeing 60 or 70 mile per hour winds. By in large the plows are able to keep up with the snow fall. When you have a state of emergency, if I had closed the roads I would have had to coordinate with Massachusetts and Connecticut," said Governor Raimondo.
The storm was tracked here at the Emergency Operations Center in Cranston.
Between 7 am and 5pm there were 16 accidents and 156 drivers who called for help, many of those were spin-outs.
No serious injuries were reported, but two big incidents on state highways did cause massive delays. Both of those involved tractor trailers.
One happened by exit 7 on 95, the other between exits 2 and 3 on 95 South.
"What happened is there is a slight incline there. Those tractor-trailer trucks couldn't make it, so what happened was all traffic stopped. We had to send heavy duty wreckers up there to remove them," said RI State Police Superintendent Col. Ann Assumpico.
The Governor is confident the state roads will be better for Friday's morning commute.
"It is our hope and intention that if we work throughout the evening that in the morning folks will be able to get to work and with caution be able to have a reasonably smooth morning," said Raimondo. "This is a snow storm. This is Rhode Island we know how to do snow storms."
(C) WLNE 2017