RI Health Department Takes New Steps in Pastry Recall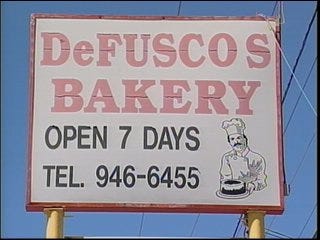 Monday, the RI Department of Health announced a series of new actions in their continuing investigation into the salmonella outbreak tied to zeppole pastries made by DeFusco's bakery.
The Health Department announced that all the remaining food and other samples taken from the bakery have tested negative for salmonella.
In addition, the Health Department issued a 'compliance order' to DeFusco's, ordering that their Cranston and Johnston locations must stay closed until the Health Department approves a re-opening. And, in the future, DeFusco's must notify the Health Department if any of the equipment is sold or thrown out.
Also, all employees of DeFusco's must submit to testing by the Health Department.
As of April 15th, there had been 78 reported illnesses tied to the outbreak, including 29 hospitalizations, and 2 deaths.
Learn more on the outbreak from the RI Health Department HERE.