RI Hospital celebrates their 150th anniversary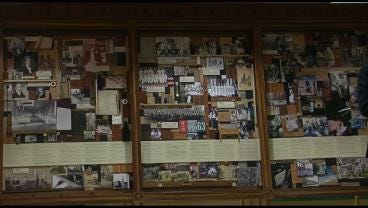 By News Staff
A special celebration kicked off today at Rhode Island Hospital.
The 150th anniversary of the hospital will be commemorated with a year long celebration.
Today hundreds gathered in the lobby at Hasbro Children's Hospital where a timeline of the hospitals many achievments was revealed.
"It's wonderful. I mean the community has always been such a big part of RI hospital. We couldn't do what we do every single day without the support of the community," says Timoth Babineau, M.D., President of Hasbro, "We've been here 150 years and we plan on being here 150 more. We're important to the city and the city is important to us."
The Rhode Island Hospital charter was signed in 18–63 by the General Assembly.