RI Hospital Nurses' strike reaches day two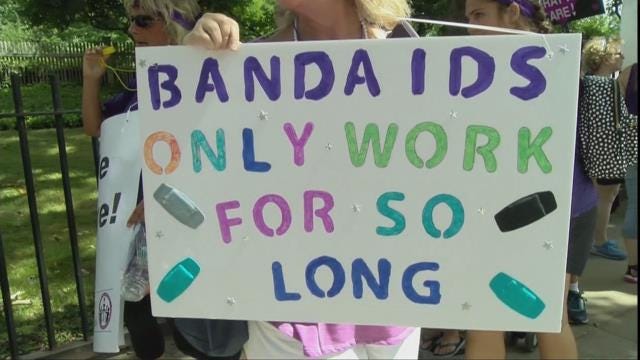 By: Rebecca Turco
Email: rturco@abc6.com
PROVIDENCE, R.I. – Roughly 2,400 union nurses and allied professionals at Rhode Island Hospital continued their strike Tuesday in different shifts, as contract negotiations have reached a halt.
A date has not yet been scheduled to return to the bargaining table. The United Nurses & Allied Professionals (UNAP) Local 5098 and hospital officials last met Monday morning, when UNAP declined the hospital's latest offer.
Several nurses picketing Tuesday told ABC6 News their fight goes beyond wanting better wages and benefits. They want more resources.
A UNAP spokesperson tells ABC6 News the union has filed hundreds of unsafe staffing reports every year.
"I feel so much stress about the care that I give my patients that I think about it at night and my colleagues think about it at night," said Registered Nurse Karina Santos.
Officials at Rhode Island Hospital, which is also comprised of Hasbro Children's Hospital, have maintained UNAP never brought up staffing concerns during negotiations.
"We hope they come back to work," said Hospital President Margaret Van Bree, DrPH. "We value our workforce. We value the care they provide."
As of now, the strike is set to conclude at 3 p.m. Friday, regardless of whether a contract has been agreed upon.
© WLNE-TV 2018