RI Hospitality Association to Host Regional Meetings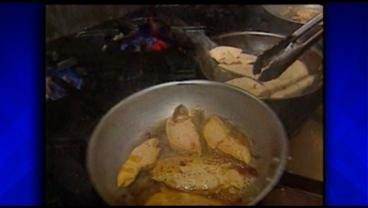 Local restaurants could be put in a tough position if Governor Chafee's meal tax increase goes through. That's why the Rhode Island Hospitality Association is hosting a series of meetings to address the issue.
They started last week and hundreds turned out. The governor want to raise taxes on meals and beverages from 8% to 10%.
This week's meetings are set to take place in the following locations.
Region: Warwick, Gregg's restaurant, 1359 Post Road on Tuesday, February 21st at 9:30 a.m.
Region: Providence, Providence Marriott, 1 Orms Street on Monday, February 27th at 10:00 a.m.
Region: Newport, Newport Marriott, 25 America's Cup Avenue on Wednesday, February 29th at 2:30 p.m.