RI House members attend first-ever sexual harassment training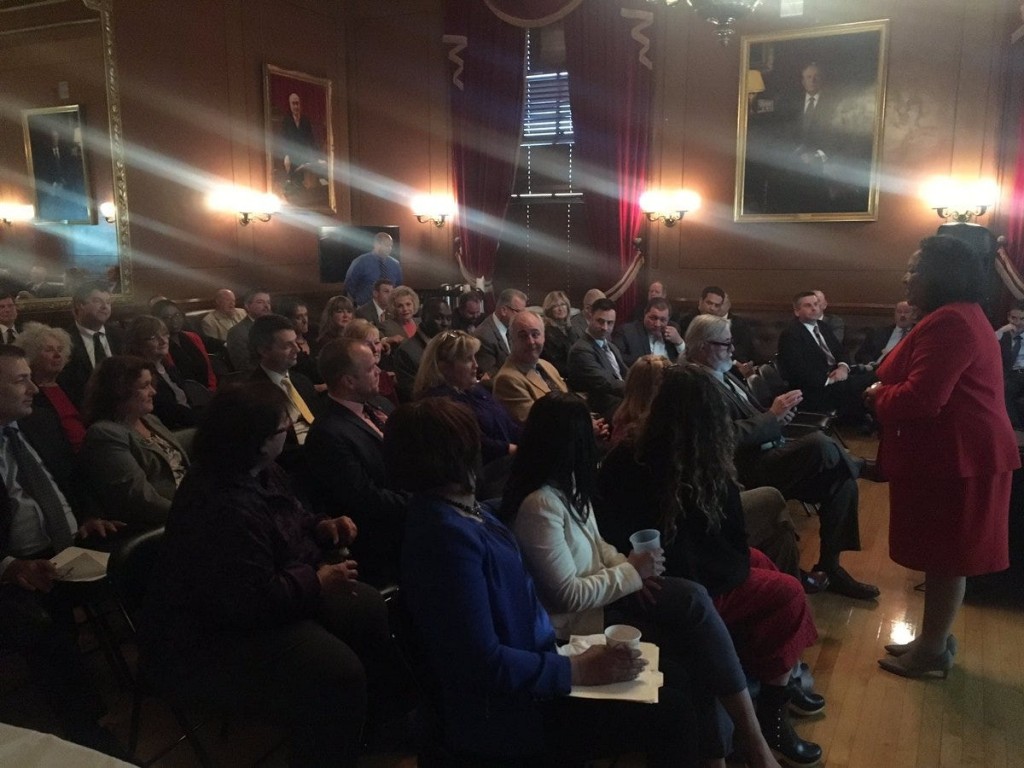 By John Krinjak
Email: jkrinjak@abc6.com
Twitter: @johnkrinjakABC6
PROVIDENCE, R.I. (WLNE) — A packed house at Wednesday night's first-ever sexual harassment training for members of Rhode Island's House of Representatives.
"We want to provide persons with as much education and training as possible so they know where the lines are," said House Speaker Nick Mattiello.
The session covered topics such as groping, sexual assault, inappropriate language, and quid-pro-quo sexual harassment.
"The time has come and this is a very good start," said Rep. Carol Hagan McEntee.
"It's long overdue," said Rep. Teresa Tanzi.
"We're here to set an example," said Rep. Jim McLaughlin.
The training also focused on areas of discrimination and diversity.
Though state employees are mandated to attend training, it's not required for elected officials.
"The fact that you had such a large percentage of the House of Representatives attend training that wasn't mandated is phenomenal," said Rep. Camille Vella-Wilkinson.
All this follows a year of misconduct allegations from Hollywood to Washington, and three months after Rep. Tanzi said she was told by a senior lawmaker that sexual favors would allow her bills to go further.
Asked whether sharing her story helped get the ball rolling, Tanzi said, "I think it's unquestionable. I do. I don't think this would have happened had I not. It was the sole reason that I shared my story. It wasn't to make amends for any grievances. It was to look forward and prevent this from happening to anyone else."
Some members say the tide is already turning within these walls.
"Hopefully there'll be some change coming in the future, and I think we're already seeing some of it in behavior by our colleagues," said McEntee.
© WLNE-TV / ABC6 2018