Rhode Island House Minority Leader Blake Filippi will not seek re-election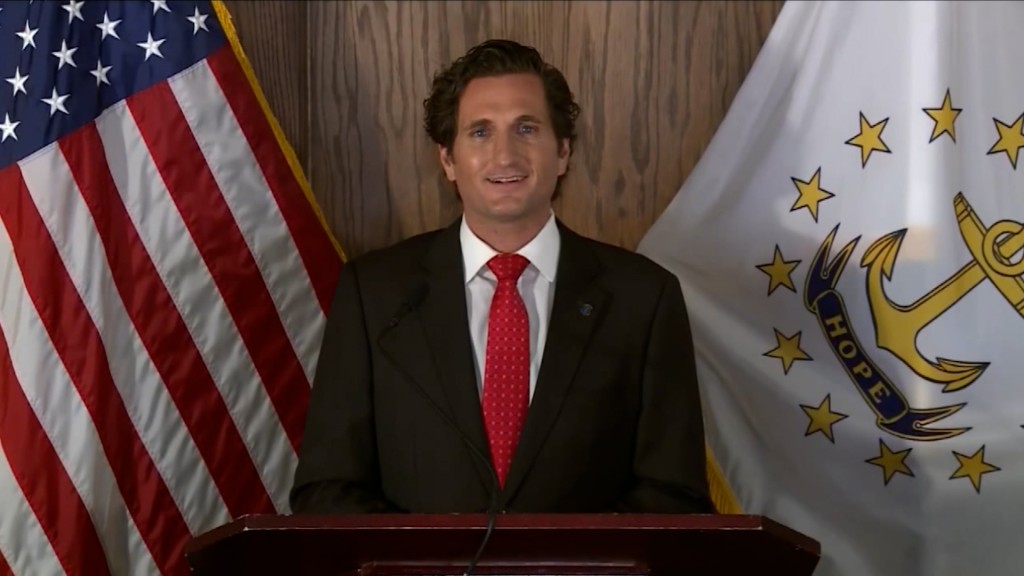 PROVIDENCE, R.I. (WLNE) — The top Republican lawmaker in the state is not seeking re-election this year.
House Minority Whip Mike Chippendale made the surprising announcement on the House Floor that Minority Leader Blake Filippi will not be seeking re-election next year to the shock of the members of House.
An emotional Filippi was embraced by members from both sides of the aisle following the announcement.
"I'm shook. I am shook, shook, shook," remarked Democratic Rep. Anastasia Williams.
"Thank you for giving me a ringside seat and witnessing one of the most articulate legislators I have ever served with," said Rep. Joe McNamara.
Filippi was first elected to the Rhode Island House of Representatives in 2014 and became the minority leader in 2018.
He represented Block Island and portions of Charlestown, South Kingstown, and Westerly.
"I am so thankful for the relationships I have formed in this room, they are the most meaningful that I have," said Filippi
During his tenure, the House minority leader was known for passionate floor speeches and for challenging the structure of the JCLS.
In late 2021, Filippi was rumored to be the leading candidate to seek the GOP nomination for governor before announcing he was not seeking the position.
"Blake has been an outstanding Minority Leader and has done tremendous work for the caucus. We will miss his leadership at the State House and we wish him well in his future endeavors," said GOP Chairwoman Sue Cienki.
Following the announcement, Chippendale was named the new minority leader.
Filippi's departure comes after Senate Minority Leader Dennis Algiere announced he also was not seeking re-election this year.
Democrat Tina Spears previously announced she was seeking Filippi's House seat earlier this year.