RI House speaker to give talk on history of Motown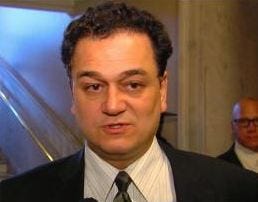 By News Staff
Twitter: www.twitter.com/abc6
PROVIDENCE, R.I. (AP) – The speaker of the Rhode Island House of Representatives is taking a break from politics to talk music.
Gordon Fox plans to speak Saturday on the history of Motown Records.
The event is meant to raise money for the Rhode Island Black Heritage Society. It's at 4 p.m. at the Rhode Island School of Design Library in Providence.
Fox plans to speak as well as play some of his favorite Motown tracks.
Fox, who is 51, is a Democrat and is biracial. He has represented Providence in the General Assembly since 1992.
He says he began listening to Motown when he was very young, and that the music shaped his life.
Fox says Motown was popular during a period of social and political instability that has always fascinated him.