RI Welcomes New U.S. Citizens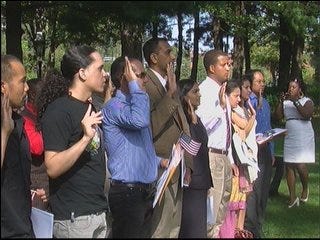 PROVIDENCE, RI– Rhode Island welcomed 25 new U.S. Citizens at Roger Williams Memorial park Wednesday. The flags were raised and with hands over hearts, candidates from 15 countries took their oath.
A controversial meeting is scheduled for Monday night with the Board of Governors for higher education where embers are expected to approve a measure that will allow illegal immigrants in the state to qualify for in-state tuition.
The new measure would apply to Rhode Island's three public colleges beginning in the fall of 2012.