RI Income Tax Overhaul Signed by Carcieri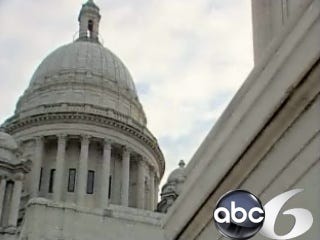 PROVIDENCE, R.I. (AP) – Gov. Don Carcieri has signed into law a bill that he says will overhaul the state's income tax structure and drive down tax rates for most residents.
The legislation, passed last week by the General Assembly, would lower tax rates, reduce the number of tax brackets and eliminate the flat-tax option for the highest earners in the state.
Carcieri signed the measure at a Statehouse ceremony on Wednesday afternoon. He said the reduced tax rates come even as other states are raising taxes.
Supporters of the change say it will make Rhode Island more competitive with neighboring states, ease the tax burden on residents and attract businesses who might otherwise be wary of the state's tax rates.

(Copyright 2010 by The Associated Press. All Rights Reserved.)