RI lawmakers to review bridge toll alternative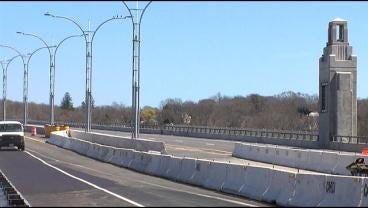 By News Staff
The Associated Press
A key legislative committee in Rhode Island is set to take a look at a proposed alternative to tolls on the Sakonnet River Bridge.
The House Finance Committee is scheduled to review legislation Tuesday that would redirect existing state funds and raise motor vehicle fees to pay for bridge maintenance, eliminating the need for tolls on the new span connecting Tiverton and Portsmouth.
The current 10-cent toll on the bridge is expected to increase later this year unless lawmakers find another way to raise the funds. Residents and businesses in the East Bay have complained that tolls are an unfair burden on commuters, small businesses and tourists.
The alternative proposal would divert other state funds and impose a 5-percent surcharge on motor vehicle fees to raise money for maintenance.
(C) WLNE-TV 2014