RI leaders warn of price gouging at the pump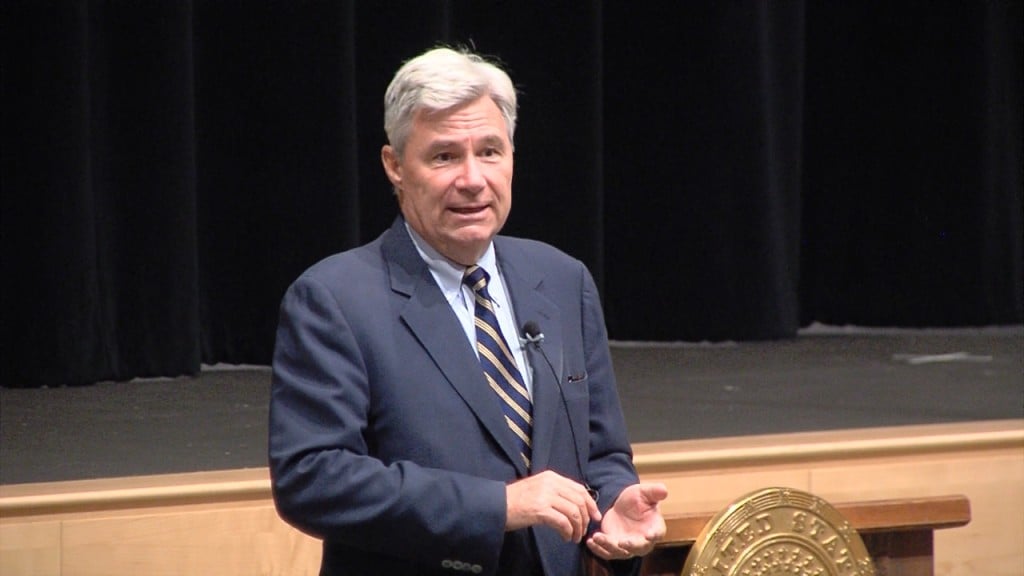 PROVIDENCE, R.I. (WLNE) — State leaders spoke out about the price gouging of gas prices Wednesday, with stern warnings to oil companies who pocket the excess profits.
According to AAA Northeast, gas prices fell in Rhode Island for the ninth straight week with an average of $4.19 per gallon across the state.
On Wednesday, Governor Dan McKee warned local gas stations who may gouge prices for an extra profit, saying it won't happen on his watch.
"Once I saw gas prices rocketing up in Rhode Island, I understood that they were being driven by this international oil cartel that dictates what prices are," said Senator Sheldon Whitehouse told ABC6 News.
Whitehouse spoke on a bill he put together with hopes of taking back the excessive profit that oil companies have made from gouging Rhode Island and American consumers at the pump.
The Gas Price Prevention Act gives half of those profits made by oil companies back into the hands of Americans.
"It would give money back to people to put in their pockets," the Senator explained. "And in my view, it's better than lowering the price at the pump."
Whitehouse emphasized the importance of letting consumers choose how they spend their money, not limiting them to use it at the pump.
"Because if you give the money to people, they can decide whether they want to save money at the pump, or whether they want to save lines at the grocery store, or they want to buy a new set of tires."