RI legislature approves legalizing marijuana, McKee to sign Wednesday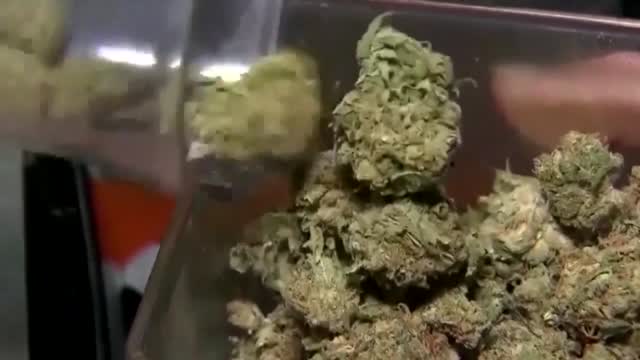 PROVIDENCE, R.I. (WLNE) — The Rhode Island General Assembly has approved the legalization of recreational marijuana in the state.
The Rhode Island Senate voted 32-6, while the House voted 55-16. This makes Rhode Island the 19th state to legalize marijuana, following neighboring states Connecticut and Massachusetts.
The bill now makes it legal for anyone over 21 to purchase and posses up to one ounce of marijuana.
Sponsors Rep. Scott Slater (D-Providence) and Sen. Josh Miller (D-Cranston) have been advocating for legalization for numerous years.
"I thank all the advocates, stakeholders, staff and especially Representative Scott Slater, who has worked tirelessly on this issue for the past decade," said House Speaker K. Joseph Shekarchi (D-Warwick).
"The bill represents a strong foundation from which to build the safe, equitable regulation of cannabis for adult use. We are proud that this legislation prioritizes the participation of people most impacted by the past enforcement of cannabis laws both through automatic expungement and the creation of a licensing structure based on social equity."
Some highlights of the legislation includes automatic expungement of previous arrest for possession, a 10% cannabis excise tax, establishing a Cannabis Control Commission and eliminating current fees for medical marijuana users.
"The important part of this bill is automatic expungement. If you want to expedite that you can fill out a form and get it done, if not, it will be automatically expunged from your record by July 2024," explained Slater.
The legislation allows for sales to start as early as Dec. 1 and there will be a total of 33 license cannabis retailers allowed in the state.
"With this bill, we are ending prohibition in a way that is safe, keeps revenue in Rhode Island, and is as fair and equitable as we can possibly make it. This bill has been years in the making, and is a collaborative effort to address concerns about protecting medical use, ensuring fair governance and recognizing that we cannot make this transition without taking action to make whole the communities and individuals who have been punished for decades under prohibition," said Miller.
Prior to the vote, the Rhode Island Police Chief's Association came out against the bill, citing concerns for public safety, enforcement and detection.
"Driving while impaired by marijuana can increase the risk of motor vehicle fatalities, and significant research would be needed to evaluate procedures, tools and resources that can be made available to officers to properly detect marijuana-impaired drivers and keep everyone on the roadways safe," said RIPCA President and Narragansett Chief of Police Sean Corrigan.
"Without addressing the above factors, the Rhode Island Police Chiefs' Association believes that the passage of this legislation as is would have adverse effects on the safety and wellbeing of Rhode Island communities."
Gov. Dan McKee is in support of a bill and is will sign it Wednesday, according to a release from the Rhode Island legislature.